Next BioShock Reportedly A Prequel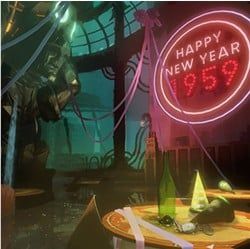 There's never been a doubt whether there would be a sequel to the innovative, fun, and oh yeah, high-selling shooter BioShock. In an interview, Take-Two Interactive chairman Strauss Zelnick even noted that the game was the possible start of a franchise. The specifics of the sequel are harder to find out, of course. Would the sequel be developed at 2K Boston like the original or without Ken Levine at the newly founded 2K Marin office in California staffed by several BioShock alums? Where will it be set? Well, the only thing we've found out is that it's allegedly a prequel.
The source for the rumor, a 2K Games employee, says the basic plot and graphic design are the primary focus now for the development. The rumored prequel, as reported by Next Generation, would take place in Rapture, the mid-20th century underwater dystopia that served as the setting to BioShock. The game would supposedly chronicle the events that led to the city under the sea devolving into the masked mutant-filled hellhole depicted in the original game. They made a very vivid setting with the original so why not stick with it? Rapture looked amazing even in its run-down, anarchic state so I can imagine it would be pretty gorgeous in its hey-day. No additional plot or gameplay information is known at this time and that's likely because even 2K isn't sure yet. The game is currently slated for a summer 2009 release, but that's very open to change if it's this early in the development process.
The rumors about a prequel have emerged simultaneously with rumors of a film adaptation. Looks like Zelnick was serious when he branded the game a "franchise.". Between the rumored film and the rumored game, it looks like BioShock will be staying in gamers' minds even after the disc leaves their PC or 360.
Your Daily Blend of Entertainment News
Staff Writer at CinemaBlend.