Path Of Exile Ascendancy Expansion Adds New Classes And Challenges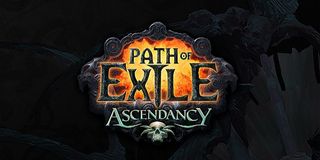 Path of Exile Content Update 2.1.0 is set to plug a whole bunch of new content into the game for free in just a couple of weeks, paving the way to the early 2016 launch of the next major expansion for the game, Ascendancy. Get ready for to explore new locations, avoid new traps, kill new enemies and unleash the powers of brand new classes.
Path of Exile has already turned a lot of heads thanks to its tight controls, lovingly crafted worlds and exciting top-down dungeon crawling gameplay. Fans of the game have a lot to look forward to next year when the Ascendancy update goes live, packing in a little bit more of everything that's already made the game so great.
Along with discovering new devious traps in the Trials of Ascendancy and picking your way through The Lord's Labyrinth, Path of Exile players will have more tools at their disposal when Ascendancy arrives.
For starters, and keeping with the game's namesake, there are a whopping 19 new Ascendancy classes to uncover once Path of Exile gets its big update, each with their own skill tree to work through. Along the way, you'll discover new enchantments to help give you an edge over the dungeons and their monstrous inhabitants, as well as new skills and items to further flesh out the classes and fine-tune your character until they play exactly how you like.
Those new classes are probably the biggest draw, with each existing class getting three subclasses to explore, as well as the solo Scion class. As odd as the comparison is, you can think of these subclasses exactly like in the game Destiny. A Hunter running with the Night Stalker subclass is more likely to stay on the fringes of battle and utilize clever traps while a Bladedancer will use invisibility to get in close and then unleash violent physical attacks. The same thing goes for these new classes in Path of Exile. The main class gives you an idea of what they're all about, but the subclasses let you hone in on the play style you'd prefer to adopt. As an example, the Duelist can become a Slayer, Gladiator or Champion, each with their own specializations.
While Ascendancy won't arrive until "early 2016," there's still plenty to look forward to when Content Update 2.1.0 goes live on Dec. 11. This free update boasts the usual balance tweaks, as well as some new items, support gems, damage spells, skills and the like.
This update will also introduce the Talisman Challenge Leagues to PoE, which you can learn all about in the trailer below.
Your Daily Blend of Entertainment News
Your Daily Blend of Entertainment News
Thank you for signing up to CinemaBlend. You will receive a verification email shortly.
There was a problem. Please refresh the page and try again.