Perfect World Announces First Closed-Beta For Forsaken World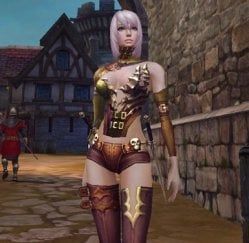 The very first playable closed-beta test for Forsaken World has been set in stone…or as close to it as video game announcements go. Gamers will be able to dabble in Forsaken World's gameplay starting in October. To be exact, October 27th…just before Halloween.
Andrew Brown, Product Manager for Forsaken World commented in the press release about the game's limited closed-beta phase, saying…
The game looks a lot like Perfect World Online but hey, who am I to judge, right? Anyway, only a limited number of closed beta keys will be activated once October 27th rolls around, so be sure to grab a beta key as soon as possible in order to join in on the action. You can learn more about the North American debut of Forsaken World, as well as gain more info about its features and functions, by visiting the Official Website.
Staff Writer at CinemaBlend.
Your Daily Blend of Entertainment News
Thank you for signing up to CinemaBlend. You will receive a verification email shortly.
There was a problem. Please refresh the page and try again.