Polititians Prepare For White House Rumble On Mobile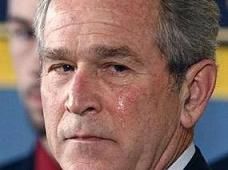 If you're lamenting the absence of social/political commentary in games, you may want to check out the mobile decks once in a while. Though mobile is notorious for providing what appears to be simple, truncated gameplay that often does not appeal to the traditional hardcore gamer, they also have a history of branching out into some truly zany creations and even lighthearted pokes at social commentary. But even lighthearted games can be an indicator of gaming's power as a social medium.
Glu mobile will soon be publishing White House Rumble, the game where prominent political figures pretty much just beat the crap out of each other, only with boxing gloves instead of "what the (current job title) fails to understand is." The candidates?
George W. Bush


Dick Cheney


Hillary Clinton


Rudy Giuliani


Al Gore


Barack Obama
What's interesting isn't necessarily who's included, but who's not. Notice that though characters contain frontrunner presidential candidates, some are curiously absent. No John Edwards or Mitt Romney? What criteria determined who made the cut and who didn't? Well, aside from the obvious file size limitations of mobile. Though it's unlikely that a mobile game would cause anything resembling a shakeup in the political landscape, it's worth noting that games too, are a part of the media, and have the potential to act as a social barometer of political popularity by way of inclusion/exclusion.
Your Daily Blend of Entertainment News
Thank you for signing up to CinemaBlend. You will receive a verification email shortly.
There was a problem. Please refresh the page and try again.