Prospekt Has The Green Light For Release In February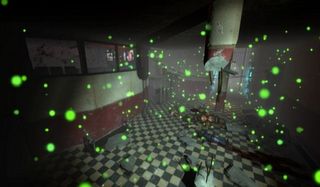 Since there's no telling if Half-Life 3 will ever see the light of day, at least we have people like indie developer Richard Seabrook out there doing some noble work, bringing gamers a massive Half-Life 2 mod that introduces a whole new chunk of story. It's called Prospekt, and it's finally cleared for launch on Feb. 11.
Now before you go rolling your eyes about another Half-Life 2 mod, you should know that Prospekt does much more than alter the game's gravity or make it so that your gun shoots bananas or some nonsense. Prospekt is one of those rare add-ons that has a seal of approval from the original developers, Valve, in this case, and it actually continues the story from the game.
According to the game's Steam page, Prospekt takes place in the Nova Prospekt prison within the Half-Life universe. Protagonist Gordon Freeman is being overrun by soldiers and his chances of survival seem slim until a "forgotten hero" jumps in the save the day.
Seems pretty enticing, no? Again, not to beat a dead horse, but since it doesn't look like we're going to get a Half-Life 3 anytime soon, fully fleshed out mods like Prospekt might be our only way of finding new stories in the popular game world.
Now that Prospekt has been approved for a February launch, you can pre-purchase the game for $8.99, which is a 10 percent savings on what will be the normal 10 dollar asking price.
According to the mod's description, you should expect a playtime comparable to Half-Life 2: Episode One. The mode has official approval from Valve, including use of the Half-Life 2 license and assets. Expect 13 levels of action boasting voice work, puzzles and, yeah, plenty of shooting. It should probably also be reiterated that this mod was completely put together by 25-year-old Richard Seabrook, who we're guessing now has a bright future within the industry. He seems like a humble guy, though, thanking the fans for making his dream of Prospekt come true.
So what do you say, readers? Is this enough to tear you away from Call of Duty and Destiny long enough to revisit a game that helped make the FPS genre so popular in the first place? Let us know in the comments below.
Staff Writer for CinemaBlend.