Red 5 Studios Is Apparently Having Some Serious Issues, Get The Details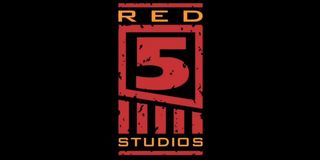 While most everyone on Christmas morning awoke to find presents under the tree and stockings stuffed with joy, the employees at Red 5 Studios woke up hoping to find a wonderful Christmas payday in their bank accounts. But, they found something else, which was much more disturbing. Red 5 Studios sent out a company-wide email on Christmas day announcing they had failed to make payroll.
Red 5 Studios comes from a rocky past littered with drama, including the removal of former CEO, Mark Kern, and various periods of layoffs and restructurings. Just in November of this year, Red 5 Studios experienced a round of layoffs which, according to Games Industry, they responded to by saying the "organization optimization was due to our strategy modification."
On Christmas day, which happened to be payday for many, the employees of Red 5 received an email which read:
You can imagine the wave of worry that swept over the employees of Red 5 as they read the email. When a company can't pull together the funds to pay their employees, well, that can only mean something wicked is coming. And now employees have to spend their holiday wondering if they are coming back into the new year without a job.
There has been an unconfirmed report on Twitter that Red 5 Studios did have very recent December layoffs in addition to the ones in November.
Cher Stewart, an employee of Blizzard, is stepping up in response to the bad news for Red 5 and has created a crowdfunding campaign on GoFundMe to help raise the money to pay Red 5 employees for Christmas. In response to the above tweet about December layoffs, Stewart also mentioned that it was still going on.
An anonymous employee on Reddit, commenting on the missed paycheck issue, went into detail about their last year hanging on with Red 5 Studios, explaining that morale has been lacking and things went backwards after Chris Whiteside (who consulted with Red 5 in place of Mark Kern) was let go. The employee stated that he no longer has "any faith" in the company he "once loved."
Hopefully Cher Stewart can raise enough money to help the Red 5 employees through her GoFundMe campaign, but until then, most Red 5 employees will be encased in worry about their position with the Firefall developer. What a way to start the new year.
Your Daily Blend of Entertainment News
Your Daily Blend of Entertainment News
Thank you for signing up to CinemaBlend. You will receive a verification email shortly.
There was a problem. Please refresh the page and try again.