Red Orchestra 2 Devs Don't Care About Money, They Care About Quality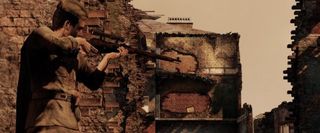 Tripwire Interactive, the developers behind popular titles like Killing Floor and the original Red Orchestra, sent out a letter today addressing the state of the game for Red Orchestra 2. While the game has no doubt been a runaway financial success, Tripwire is more concerned about the quality and they are adamant about addressing these issues.
As stated in the open letter to gamers, Tripwire just let it all hang out, writing…
Apparently some players have been receiving achievements for things they didn't do and others haven't been receiving achievements for things they did do. It kind of sounds like George W. Bush's military career.
While Red Orchestra 2 has sold more copies in the past few weeks than the entire life-span of the original Red Orchestra and Killing Floor, Tripwire is more concerned about what gamers think about their product than the bottom line. It's kind of the opposite of Treyarch blaming the gamers for the complaints about Call of Duty: Black Ops.
However, to rectify the achievement problem Tripwire has decided to do something that many gamers may not like: reset the stats. If resetting the stats now makes for better play later, then I don't see much of a problem. Better now than later.
To help alleviate the grumblings over the stat reset, Tripwire has announced that the game will undergo a double experience bonus for the next couple of weeks. So, enjoy.
Need more info? Feel free to visit the Official Website.
Staff Writer at CinemaBlend.
Your Daily Blend of Entertainment News
Thank you for signing up to CinemaBlend. You will receive a verification email shortly.
There was a problem. Please refresh the page and try again.