Redbana Announces 100 New Songs And Outfits For Audition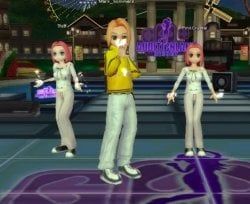 A lot of people probably didn't know that an MMO dancing rhythm game was out and about for gamers to play. Well, if you didn't know, you know now. Redbana announced that 100 new songs will be added to the game, including When Love Takes Over (Feat. Kelly Rowland) by David Guetta, as well as new costumes for player characters.
As stated in the update notice…
Audition is actually a pretty cool game, offering up tons of gameplay features, dance modes, team modes, and character customization. Much like any other free-to-play MMO out there the game sports a bevy cache of cash shop items to either enhance a character or add an extra dosage of originality to them.
You can learn all about the new songs and clothing items, which will be available in a new patch starting October 26th, by visiting the Official Website.
Your Daily Blend of Entertainment News
Staff Writer at CinemaBlend.