Ryzom: MMO Sci-Fi Game Goes Open Source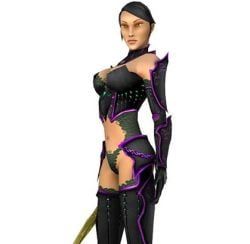 Winch Gate has announced that their sci-fi MMORPG, Ryzom, has officially gone open source. What does this mean? It means that the development community can use the assets and source code to don their own MMO out of the Ryzom content. That was pretty nice of those Winch Gate guys, eh?
According to the press release…
That's a real good move on their part, as the future of gaming obviously lies in social network-based games and MMOs. And getting more indie developers involved with open-source MMO development should reap some very, very interesting results.
Vianney Lecroart, Chief Technology Officer of Winch Gate commented in the press release, stating…
Developers interested in getting their hands on the invaluable, free-to-use assets and code, can do so by visiting the Official Website.
Your Daily Blend of Entertainment News
Staff Writer at CinemaBlend.