SOE Wants Girls To Work On Free Realms MMO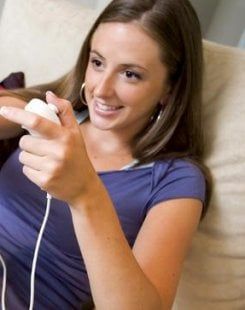 Sony Online Entertainment released news about their scholarship program for getting more women involved with video game production and design, because as you know there's a lot of unattractive males involved with game designing, and it's sometimes an unpleasant environment to work in. So in coalition with Scholarship America, SOE's 2009 G.I.R.L program is currently accepting applications and future female game designers are the prime targets.
"There are a significant number of women who are gamers, but not enough working in the video game field," said Torrie Dorrell, Senior Vice President of Global Sales and Marketing, Sony Online Entertainment. "With the application process starting today, we're taking a concrete step toward opening the door a little wider for women who want to go into game development."
A very skilled student will win up to $10,000 that will be applied toward their educational advancement and the opportunity to work on Sony Online Entertainment's upcoming Free Realms game. There are some official rules that must be abided by, because SOE hates cheaters, liars and thieves…like those folk at AIG (and yeah, we don't like them either). You can check out some of the requirements below or visit the Official Rules section to get a complete rundown on this G.I.R.L scholarship offer.
1. In order to be eligible to participate, entrants must be currently enrolled in an undergraduate program related to video games,
2. Entrants must not graduate before the end of the 2010 spring term, and must comply with the program's official rules.
3. Entrants are required to complete an online application, and if chosen as finalists, submit concept art and two (2) essays that will be reviewed by a panel of judges from SOE.
4. Online applications must be completed and submitted on or before April 24, 2009 and SOE must receive the concept art and essays from finalists by June 12, 2009.
5. SOE will announce the winner on or about July 17, 2009.
Need to learn more about the G.I.R.L. scholarship? Feel free to visit the Official G.I.R.L. page on SOE's Website.
Your Daily Blend of Entertainment News
Staff Writer at CinemaBlend.