Shaky Economy Forces Ubisoft And Square-Enix To Partner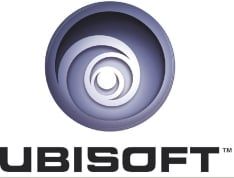 Fairly odd news for gamers today, as Square-Enix, leading Japanese publisher, has announced that they have struck a deal with Ubisoft to help distribute their games in Japan. It looks like EA should be less worried about Activision and more worried about the monopoly Square is starting up.
"The global video game market is expected to maintain sustainable growth thanks to geographical expansion and diversification of customer base," said Yoichi Wada, president and representative director of Square Enix. "By partnering with the UBISOFT Group having a number of highly acclaimed titles, we can now work to provide high-quality overseas-produced games to Japan, thus invigorating the Japanese game market while strengthening our presence as a global leader in the video game industry."
Apparently, the agreement will see Square-Enix granted the entitlement to distribute Ubisoft group games in Japan, starting in April of 2009. The games for which Square will publish for Ubisoft have yet to be announced, but details will be uncovered shortly.
I never would have thought Square would have been so forthcoming with their plans of globally dominating the game scene, but I guess when times get tough someone has to take charge. It also seems that Ubisoft figured they could see profits faster during these dire economic times if a Japanese publisher took hold of certain properties, as opposed to trying to distribute their own games in the Eastern territories.
Anyway, for more industry news and insight, be sure to stay tuned in with Blend Games.
Your Daily Blend of Entertainment News
Staff Writer at CinemaBlend.