Sid Meier Explains Why Civilization World Took So Long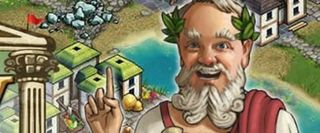 Civilization World, the Facebook incarnation of the popular empire-building series, was announced way back in 2009. It's only entering public beta now. In a new interview, Sid Meier explained the lengthy development cycle for the game.
"Well, this is Civ. I think there's another strategy, which is to kind of throw five games out there and see which ones stick. We don't have five games to throw out there and see what sticks," Meier told Gamasutra. "I think we kind of said from the beginning that this game has to be as good as we can make it. We're not going to have five opportunities to make games. We have to put all of our best ideas to make this game. That's part of the reason it took longer."
The other issue, Meier says, is that Firaxis hasn't done social media games before. That unfamiliarity naturally resulted in a longer development time.
"I think also your first game in any new genre is going to require tools and infrastructure and a bunch of stuff that you probably don't already have. So, we did it as quickly as we could, but there was quite a bit involved. I think that's the reason it took the time that it did."
Firaxis also relies a lot on internal play-testing, which helps them "find the fun." This "subjective gameplay-oriented approach" ultimately takes longer than simply relying on analytics as other social media developers do.
Civilization World entered open beta on Wednesday. If you've got a Facebook account, you can sign up for the game here.
Staff Writer at CinemaBlend.
Your Daily Blend of Entertainment News
Thank you for signing up to CinemaBlend. You will receive a verification email shortly.
There was a problem. Please refresh the page and try again.