Silicon Sisters Opens New Game Studio By Females For Females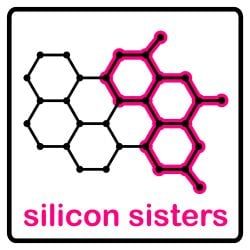 Girl gamers who are tired of playing big sweaty, muscle-heads with big guns and bad attitudes can take a sigh of relief knowing that a game company formed by women will be making games for girls. And they won't be girly-girl games, either.
This marks the first Canadian company started, owned and operated by females. Brenda Bailey Gershkovitch and Kirsten Forbes are the studio heads leading the new company in hopes of reaching the massive pool of female gamers out there.
Brenda Bailey Gershkovitch, Silicon Sisters' CEO commented in the press release, saying…
Yeah so you can expect some serious, non-pinkified games from this pro-female gaming company. I'm not really sure what that means, though…anyway, I'm sure things along the lines of The Sims or Diner Dash could be in the works. But if you want to really keep in tune with that these digital divas have in store for their audience, you might want to pay a visit to their newly opened and very Official Website.
Your Daily Blend of Entertainment News
Staff Writer at CinemaBlend.