Sony Buys Up Octopi And Strategy Game PaxNora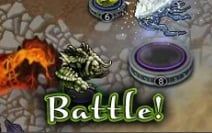 Last Friday Sony Online Entertainment's (SOE) Tuscan Studios was formed out of the Octobi development team, after Sony bought up the online collectible card strategy game, PaxNora. With this acquisition under their belt, Sony will begin making a few extra bucks in their online division to hopefully balance out what the PS3 is causing the company to lose in their gaming hardware division.
"Our strategy and trading card games have been successful beyond our wildest dreams," said John Smedley, president of Sony Online Entertainment. "Expanding with a great product like PoxNora and the outstanding development team from Octopi gives us a chance to extend our strategy game offerings and enhance the ones we already field."
PaxNora is a mix of turn-based strategy and classic card collecting. The game supposedly has seven expansion packs that have been widely successful. I've never been a fan of these kind of games, but I'm sure there are plenty of man-nerds enjoying PaxNora to justify Sony's acquisition of its properties. Anyway, be sure to check out the Official Octopi Website to get a full low-down on PaxNora and their new owner, Sony Online Entertainment.
For more gaming news and updates on the latest and your favorite games, be sure to stay tuned in with Blend Games.
Image 1 of 1
Staff Writer at CinemaBlend.
Your Daily Blend of Entertainment News
Thank you for signing up to CinemaBlend. You will receive a verification email shortly.
There was a problem. Please refresh the page and try again.