THQ Ultimate Bundle Is $244 Cheaper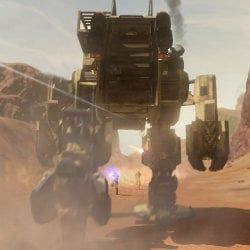 This weekend Impulse is marking down their THQ Ultimate Bundle, a compilation of the THQ games available through the digital distribution service. The discount brings it down to a third of its normal price.
The bundle includes the complete Red Faction series, Warhammer 40,000: Dawn of War, Supreme Commander and more. Normally $344.83, the collection of 17 games is now only $99.99.
Other deals currently live on Impulse include a $22 price cut on Sword of the Stars Ultimate and a 50% discount on MMO Alganon. The full list can be found here.
Staff Writer at CinemaBlend.
Your Daily Blend of Entertainment News
Thank you for signing up to CinemaBlend. You will receive a verification email shortly.
There was a problem. Please refresh the page and try again.