Tales Of Pirates 2 Inducts Rear Fairy System Into Closed Beta testing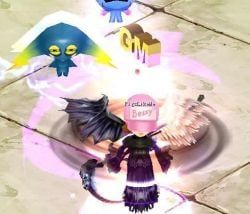 IGG is proud to announce that they've included a nifty new attribute enhancing feature to the fairy system called a Rear Fairy. Now, despite it sounding like the Rear Fairy is an additional fairy that spawns behind the main fairy, it's not like that at all; it's more like a supplemental buff.
According to the press release…
Yeah there's no soap dropping going on with these Rear Fairies…it's all about the buffing business for them. Gamers can check out these fairies during closed beta testing, or get a brief description of what they're about, below. For info on Tales of Pirates 2 be sure to visit the Official Website.
Rear Fairies Include:
Light Fairy
The Light Fairy symbolizes the protection of light. It bestows players with the gift of enhanced defense and the blessing of recovery.
Nightmare Fairy
The Nightmare Fairy epitomizes the bane of darkness. It curses its opponents with the wrath of poison and corrupts their defenses.
Thunder Fairy
The Thunder Fairy represents the strength of Thor. It infuses players' attack with the power of lightning and dramatically increases their physical attacks.
Your Daily Blend of Entertainment News
Staff Writer at CinemaBlend.