Tales Of Pirates: New Server And Triple EXP Event Announced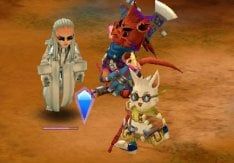 It's uncommon for an MMO to hold an event where anything more than double-EXP is handed out. With IGG, however, they're mixing things up a bit and throwing in something new, like a double and triple experience multiplayer event that starts today.
Due to the ever-increasing usage of the servers for Tales of Pirates, IGG has opened a new server to handle the load. The name of the new server is called the "Celestial Sea". In addition to the server opening a 12 day event will be held to commemorate this milestone in the MMO's lifespan, including the double and triple EXP event for players.
The following event information is below for those of you interested. And, of course, you can visit the Official Tales of Pirates Website for more information.
Event I: Double & Triple Exp Carnival
Duration?From 4:00 a.m. March 13th to 4:00 a.m. March 25th EDT (GMT-4)
Event II: Leveling Contest
Duration?From 4:00 a.m. March 13th to 4:00am March 25th EDT (GMT-4) All rewards will be charged into players' accounts before March 31st.
You can check out some new screenshots for the game below, and remember to stay tuned in with Blend Games for further updates and news regarding all things gaming.
Staff Writer at CinemaBlend.
Your Daily Blend of Entertainment News
Thank you for signing up to CinemaBlend. You will receive a verification email shortly.
There was a problem. Please refresh the page and try again.