Temple Of Elemental Evil Arrives On GOG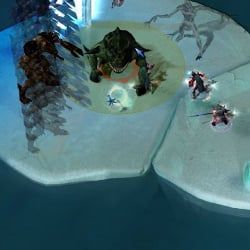 Digital game shop Good Old Games has added another Dungeons and Dragons RPG to its catalog. The Temple of Elemental Evil is now available for $5.99.
Elemental Evil is based on a pen-and-paper D&D adventure module of the same name. The player, commanding a party of adventurers, must venture into a mysterious temple near the village of Hommlet. Spoiler alert: you're going to kill lots of monsters.
The now-defunct Troika Games developed Elemental. It was their second game, released after Arcanum: Of Steamworks and Magick Obscura and before Vampire: The Masquerade – Bloodlines.
Staff Writer at CinemaBlend.
Your Daily Blend of Entertainment News
Thank you for signing up to CinemaBlend. You will receive a verification email shortly.
There was a problem. Please refresh the page and try again.