Total Recall MMO Launching With New Film In 2012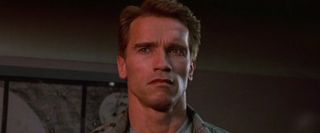 SEE Games and ZQGame have partnered together to announce that they will be bringing gamers an MMO called Total Recall in 2012, which will be based on the movie of the same name that's scheduled for release on August 3rd, 2012.
For those of you who didn't know, the new movie will star Colin Farrell, Jessica Biel and Kate Beckinsale. Supposedly the new movie will focus more-so on the sci-fi than the iconic cheesy action that helped make the original Total Recall with Arnold Schwarzenegger a global phenomenon.
Mark Caplan, vice president, Sony Pictures Consumer Products stated in the press release that…
The game will be a free-to-play browser-based 3D MMO, with microtransactions, PvE, PvP, a "memory quest" system and more. Supposedly the game will be running on a new game engine that will help leverage the visuals to the status of PS3 or Xbox 360 titles. That's not entirely far-fetched given Unreal Tournament III's appearance on browsers running Flash Player 11.
When it comes to graphic fidelity I'm not really sure how SEE Games or ZQGame titles match up to the competition. But nowadays when a company launches a browser-based title it's no where near as bad as it was five years ago where the games looked pretty scraggily.
Michael Zhang, overseas executive vice president of ZQGame also chimed in with a few thoughts, saying…
I have no faith in the remake of Total Recall being a good movie but the game does sound slightly interesting. The original was based on a short by Philip K. Dick, the same guy who brought us "Do Androids Dream of Electric Sheep" which ultimately became the pinnacle of noir cyberpunk in Ridley Scott's iconic Blade Runner movie. We'll keep you posted on any additional news and info regarding Total Recall the game as more info becomes available.
For more info feel free to visit the Official Website.
Staff Writer at CinemaBlend.
Your Daily Blend of Entertainment News
Thank you for signing up to CinemaBlend. You will receive a verification email shortly.
There was a problem. Please refresh the page and try again.