Video Game Reviewers Wanted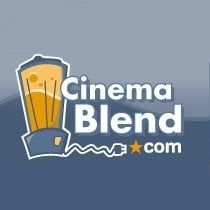 Blend Games is looking to add two reviewers to our ranks. While we can't offer money at the moment, what we can give you is a chance to try out new releases and have your written impressions viewed by a wide audience. It's a great way to break into gaming journalism or fatten up your existing portfolio.
Requirements
Must be a United States resident - Cinema Blend is a US-based company so having reviewers in the same country makes the process of getting review copies to them a whole lot easier. This also saves us the trouble of deleting the extraneous u's from your prose. It's spelled "color," damn it.
Must own at least two of the following systems: Xbox 360, PS3, Wii, PC, DS, PSP, iPhone - Reviewers that have access to more than one system allow for more flexibility in our planning and for us to cover a wide range of releases. The side benefit of this requirement is that it tends to weed out people who are solely interested in singing their chosen platform's praises.
Must be able to write clearly and on a deadline - Pretty much everyone who applies for this position is going to love video games. While that's great, we want someone who also loves to write about games. It's not just a matter of saying a game sucks or rocks - you have to be able to articulate your feelings and justify your attitude. Why is that boss fight such a bore? Why do the controls work so well? It's not easy to do this, especially on a deadline. If you don't have any interest in the writing side of this job and you just want free games, it's going to kick your ass.
In order to apply, send a cover letter to pete@cinemablend.com with the subject line "Blend Games Reviewer." In the letter, just briefly outline your experience and explain what you hope to gain from this position. A resume isn't necessary. We do require a writing sample, though. Paste a video game review (old or new doesn't matter) into the e-mail or, if it's posted online somewere, list the URL.
Your Daily Blend of Entertainment News
Staff Writer at CinemaBlend.