Wargaming Celebrates April Fool's Day With Hysterical In-Game Events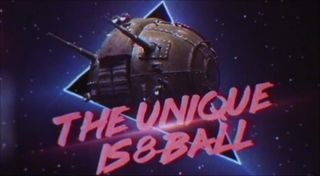 While a bunch of today's news has devolved into "Here's a bunch of cool stuff that isn't real", Wargaming decided to do something different by giving gamers a bunch of cool stuff that is real... or at least, real within the context of being usable within their free-to-play games.
Amidst the chaos of April Fool's, Wargaming announced a series of special events for World of Tanks on PC and console, as well as a special event for World of Warships. They have a series of new vehicles, maps and modes that players can enjoy across the various free-to-play titles.
The most impressive is probably the new IS 8-Ball tank, a futuristic spherical ball that can bop and blast enemies down... on the moon. Yes, the IS 8-Ball tank is designed for zero-gravity combat, and what better place to utilize those features than a map set within a crater on the moon?
Between April 1st and April 5th, players of the PC version of World of Tanks can check out the "Moon Mayhem" event where they attempt to knock their opponents into billard-style pockets in a moon crater map. If it sounds too crazy to be true, just check out the 1970s style, B-movie sci-fi trailer that Wargaming put together for the new "Moon Mayhem" event.
So there are meteor showers and gravity anomalies to watch out for, as well? Got it.
The console version of World of Tanks gets the Tog Boat Mode, which features a boat-rendition of the HMS Tog II. It's a tank that floats on water.
The map and mode will only be available for home consoles between April 1st and April 3rd. So for one weekend only you'll be able to dive into the game and duke it out with other players on the shallow seas in World of Tanks. There's a quick video that you can watch featuring the new tank and mode in action.
If you weren't very impressed with the Tog Boat Mode, don't sweat it. Wargaming still has another special event for those playing World of Warships.
The final mode features a spoof on Captain Bad Advice. Players will find themselves battling with toy ships in a tub based themes from the animated show. The map will take place in a jacuzzi and there will be four types of boats available, including the Pokeboat, the Botishkaff, the Das Boot and the Bottlesheep.
Unlike the other aforementioned events, the Bad Advice themed event will run from March 31st all the way through April 11th. So you will get a chance to get in some ample play time with the new map, mode and ships in World of Warships.
For more info on each of the new modes, the maps, the fixes, the balances, the updates and the wacky new vehicles, feel free to visit the official Wargaming website.
Staff Writer at CinemaBlend.
Your Daily Blend of Entertainment News
Thank you for signing up to CinemaBlend. You will receive a verification email shortly.
There was a problem. Please refresh the page and try again.