Warhammer Online Now Only $14, Includes Free Month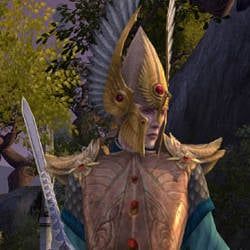 Perhaps in honor of Warhammer Online: Age of Reckoning's upcoming first birthday, EA Store is offering a sizeable discount on the MMORPG. They've marked it down to half its normal price.
You can pick it up through the EA Store for $14.06 instead of the usual $29.95. It also includes a free month's subscription, which knocks off an additional $14.95 from the cost. Should you not want to direct download it, you can order a retail copy through Amazon but you'll have to shell out a few bucks for shipping, then.
Unfortunately, it's not clear when this discount ends. WAR's first birthday is September 18th so the reduced price will probably be in effect at least until then. Gives you enough time to sneak in a free ten-day trial and examine whether it's worth the purchase.
Staff Writer at CinemaBlend.