Windows 10 Release Date Set For July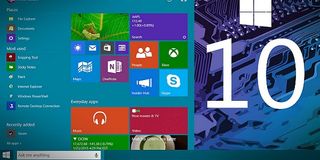 The wait for Windows 10 is nearly over as Microsoft Corp this morning announced the that its new operating system will arrive on July 29 in 190 countries. As an added bonus, it'll even be a free upgrade for folks currently running Windows 7 and Windows 8.1.
"Windos 10 will help people be more productive and have more fun, with a personal and natural experience that works across all their devices," reads a press release from Microsoft. "Familiar, yet better than ever, Windows 10 will deliver ongoing feature innovations and security updates."
In case you missed out on Windows 8, the new app-like approach to organization was generally frowned upon by users and tech sites alike, knocked for its drastic departure from what's worked just fine in the past and a focus on touchscreen design and mechanics for an OS that would run on a majority of devices that didn't even have a touchscreen. According to Microsoft, Windows 10 will correct those missteps, keeping some of the new elements that actually worked and bolting them onto a more familiar, PC-friendly setup.
For starters, the Start menu will make its triumphant return, with users now able to pin their most-used applications to the desktop. Microsoft also promises fast startup and resume functionality, as well as Windows Hello, Microsoft Passport and Windows Defender to help keep your device/PC safe.
"Windows 10 is a new generation of Windows designed to empower you to do great things," said Terry Myerson, executive VP at Microsoft. Being a gaming site, we assume that "great things" refers to destroying alien threats, evil wizards, terrorists and the like in a virtual setting. "Windows 10 starts to deliver on our vision of more personal computing, defined by trust in how we protect and respect your personal information, mobility of the experience across your devices, and natural interactions with your Windows devices, including speech, touch, ink and holograms."
All of that future-thinking tech will be enhanced by your virtual assistant, Cortana, as well as voice, pen and gesture commands. If you're feeling more old school, though, you can stick with the reliable mouse and keyboard. The new web browser, Edge, will also be included.
Finally, for all of you console fans out there, Xbox on Windows 10 will bring the Xbox Live network to both PCs and tablets.
"People can communicate with their friends on Windows 10 PCs and Xbox One while playing any PC game and share content using Game DVR," continues the announcement. "People can also stream games directly from their Xbox One console to a Windows 10 tablet or PC in their homes."
That sounds like a pretty sweet deal, if you ask me. Now you'll be able to keep up with your Xbox Live friends while you're working on the computer, or just stream your Halo session to the PC if someone else wants to watch the TV.
For full details and info on how to get that free upgrade, be sure to drop by the official website.
Staff Writer for CinemaBlend.