World Of Darkness MMO Confirmed By CCP Games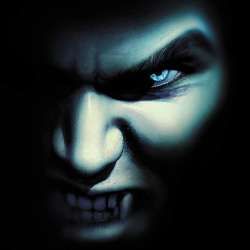 Early this year, leaked financial documents revealed that CCP Games was working on a World of Darkness MMO. Now they've publicly confirmed the project's existence and stated it's in pre-production at their North American office.
Here's what was spotted on CCP's website by World of Darkness Online:
World of Darkness, if you don't know, is the pen-and-paper role-playing universe that encompasses Vampire: The Masquerade, Werewolf: The Apocalypse and Mage: The Ascension, among others. Those financial documents from January stated the game would be launched in 2010 but as Blue's News points out, that's probably inaccurate. If the game were really that close to release, CCP would be releasing actual details about the game.
Staff Writer at CinemaBlend.
Your Daily Blend of Entertainment News
Thank you for signing up to CinemaBlend. You will receive a verification email shortly.
There was a problem. Please refresh the page and try again.