World At War Zombie Multiplayer Now Open To All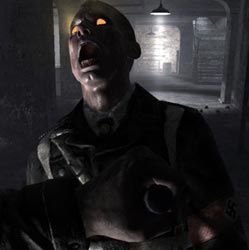 Arguably the most popular feature of Call of Duty: World at War is the "Nacht der Untoten" multiplayer mode, in which four players holed up in a small building must fend off waves of Nazi zombies. You used to need to finish the single-player campaign to unlock it, but not anymore.
Treyarch announced on the official Call of Duty website that starting this weekend, the Nazi zombie co-op mode will be available to all who own the PS3 and 360 versions of the game. Additionally, Treyarch has released a new patch with a few hot fixes for multiplayer. Oh, and everyone who plays multiplayer this weekend will get double the normal experience point gains.
Sounds like a good weekend as any to wade back into World War II. Would be nice if the game was tweaked so you could gain XP from the Nazi zombie co-op but meh. For more information on World at War, check out Blend Games' review.
Staff Writer at CinemaBlend.
Your Daily Blend of Entertainment News
Thank you for signing up to CinemaBlend. You will receive a verification email shortly.
There was a problem. Please refresh the page and try again.