World of Warcraft Lead Designer Moves Onto New MMO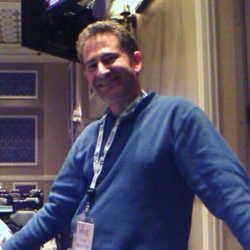 If you're unhappy with your World of Warcraft character's class, you won't have Jeffrey "Tigole" Kaplan to blame anymore. The WoW lead designer in charge of world design will be moving on to another MMO.
Kaplan announced his departure from WoW with a post on the World of Warcraft forums. "The WoW development team is comprised of some of the most talented and experienced game developers in the world, and it was an absolute honor to serve amongst them, and they will continue to make WoW better than ever. I still plan to be very involved with the future course of World of Warcraft, but will leave the day to day operations of World of Warcraft to my partners in crime, Tom Chilton and J. Allen Brack."
He now figures to play some major role in crafting Blizzard's unannounced new MMO. Rest assured that no matter what form this new project takes, Retribution Paladins will be terrible in it (at least for the first few years).
Staff Writer at CinemaBlend.
Your Daily Blend of Entertainment News
Thank you for signing up to CinemaBlend. You will receive a verification email shortly.
There was a problem. Please refresh the page and try again.