XSeed Games Cans Grand Knights History For PSP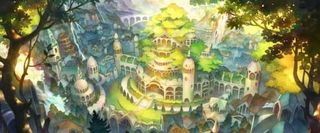 The North American release of Grand Knights History for the PSP has run into a bit of a pothole...or rather, a cutting room floor conundrum. It appears the JRPG from VanillaWare will not be making its debut on Sony's handheld due to budgetary concerns.
According to Just Push Start, XSeed Games issued a statement regarding the cancellation of Grand Knights History in North America, saying...
Hmm, I would bet my bottom dollar that if the community were left to it, they would translate the game for free if given the opportunity. Heck, it's happened for games like the original Tales of Phantasia and Terrianigma. However, that's not the way the big gaming business works and community driven projects usually have to be relegated to underground causes.
It's also sad news given that VanillaWare is the same company behind the critically acclaimed Muramasa: The Demon Blade as well as the equally stunning and visually daring hand-animated game, Odin Sphere.
Still, if gamers really want VanillaWare's JRPG, which is about players trying to realign three warring kingdoms in the mystical land of Rystia, the closest North American port they will get is a European release, which has not been fully disclosed, but will be localized and published in English by Rising Star Games.
You can learn more about the Euro release for Grand Knights History by visiting their Official Website.
Staff Writer at CinemaBlend.
Your Daily Blend of Entertainment News
Thank you for signing up to CinemaBlend. You will receive a verification email shortly.
There was a problem. Please refresh the page and try again.