Xfire Enters Global Partnership Deal With A Few Big Names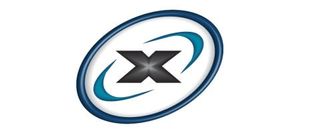 Twitch.tv, Neowiz, SEA Gaming, CJ Internet, Funcom and Wicked Interactive...what do they all have in common? If you said Xfire then you're spot-on correct. The game community platform is moving up and moving onward as they expand globally with a number of different partnerships, including joining the CYIA or China Youth Internet Association.
Malcolm CasSelle, CEO, Xfire commented in the press release, saying...
Xfire recently hopped back into the mainstream spotlight briefly after the graph stint involving Diablo III. While arguments could be made that the game's drop-off rate is or is not normal, all the chatter surrounding the stats really helped bring Xfire back into the fold.
Well, the company is continuing their expansion by making ties with publishers who are working on the latest and greatest online-based games. A few of the publishing deals etched out for the company are as follows -- along with the games the Xfire app will be accompanying:
CJ Internet – S2 and Uncharted Waters
Funcom – Secret World
Neowiz – Seven Souls Online
SEA Gaming – World of Tanks (Southeast Asia territories)
Wicked Interactive – Mission Against Terror (M.A.T.)
This is also in addition to working with DFC Intelligence with scoping out marketing trends and data within the online gaming department.
You can learn more about Xfire by paying a visit to the Official Website.
Staff Writer at CinemaBlend.