Xfire Proves That Korean Games Are More Popular Than American Games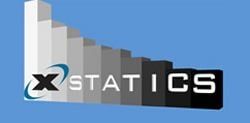 Hey, before you start throwing rocks my way you better read the article first. Otherwise I'll be forced to retaliate with boulders. Now on to the main entre; Xfire, a leading online gaming community, has released their second monthly offering of authentic online game play statistics, and the results are very interesting.
"Xfire is dedicated to providing the video game industry with up to date, authentic online game play statistics across more than 800 PC games," said Frederic Descamps, senior director of marketing for Xfire. "We enjoy coming up with our Bonus Stats to see how different cross-sections of gamers are playing their favorite online games. In this release of Xstatics, we have Bonus Stats showing ten months worth of World of Warcraft data, the top ten games by number of screenshots and the top ten free-to-play online games."
Well let's just get this out of the way: World of Warcraft is a top-tier MMO game that I wouldn't rant on even with a 100 foot pole and a bullet-proof riot-shield. If those man-nerds are bold enough to go out in public dressed like fantasy freaks, the last thing I need for them to do is something awful to my computer, or my home. Anyway, while World of Warcraft made up for the top spots on the stats, it was interesting what the Xfire Statistics showed regarding MMOs.
Xfire proves that Korean free-to-play MMOs are more popular than some of the most over-promoted North American MMOs that are currently on the market. People -- Americans to be exact -- apparently like Flying For Fun (and for free) more than battling across the stars in Star Wars: Galaxies or Vanguard: Saga of Heroes. What's interesting, though, is that the miniscule MMO Maple Story, has escalated to the number four spot on Xfire's Top Ten most-played MMO games. The game is pretty bare-bones, with its biggest draw being the dress-up antics.
But what's slightly more interesting is that Silkroad Online – regarded in similitude to World of Warcraft – was right behind Guild Wars on Xfire's Top Ten chart. Now take into account that Korean games (with the recent exception of MTV's help with Maple Story) don't receive any kind of advertisements or promotional feeds, within most North American gaming communities. Heck, when was the last time you seen an ad page on Gamespot for Kal Online? Now measure how often you've seen Guild Wars, Star Wars: Galaxies or Eve Online in EGM, on IGN or viewed through Gametrailers? Exactly.
If trends continue on their current path, it looks like gamers will live, eat and sleep World of Warcraft and (partially) free-to-play Korean MMORPGs. But if you disagree there's no need to tell me. Check out the stats for yourself on Xfire's Official Website.
Staff Writer at CinemaBlend.
Your Daily Blend of Entertainment News
Thank you for signing up to CinemaBlend. You will receive a verification email shortly.
There was a problem. Please refresh the page and try again.