Zynga Slots Available For Free On iDevices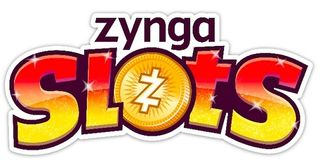 The Zynga empire continues to grow, this time bolstered by the iOS release of Zynga Slots and, unlike actual slot machines, this incarnation won't cost you a single dollar to enjoy.
Joining Zynga Poker in the Zynga Casino collection of games, one can only wonder when players might be introduced to Zynga Pawn My Worldly Posessions To Keep My Gambling Addiction Alive. Though, as I mentioned, at the cost of zero dollars a pop, it isn't like the publishing giant's versions of these games of chance are likely to ruin anyone's life...Financially speaking, at least.
Being a Zynga game, you better believe Zynga Slots is packed with all sorts of social interactions. You can see how your friends are doing, post your own jackpots and even play the same slot machines in order to up your chances of hitting the big money.
"As Zynga's second mobile casino game, Zynga Slots brings the thrill of Las Vegas slot machines to the palm of players' hands while introducing social elements for players to share the excitement with their friends," said Zynga Mobile VP Justin Cinicolo.
Zynga Slots will offer a bevy of other features including an offline play mode, unlockable rewards and additional tables and minigames.
If this news already has your head ringing with the seductive sounds of jackpots ringing out and shiny coins falling melodiously into a metallic bucket, fire up the App Store on any iOS device and do a quick search for Zynga Slots.
Staff Writer for CinemaBlend.
Your Daily Blend of Entertainment News
Thank you for signing up to CinemaBlend. You will receive a verification email shortly.
There was a problem. Please refresh the page and try again.