Zack And Miri Make A Porno Was Originally A TV Show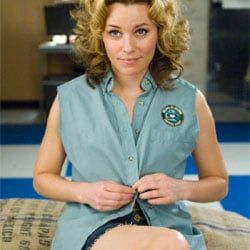 Kevin Smith showed up at WonderCon this weekend and, shockingly, talked about his movies. After all the ridiculousness he's been involving himself in recently, it's great to think he's back out there talking film, instead of whatever that was he's been doing lately. In particular he talked about Zack and Miri Make a Porno and in the process revealed something I'd never heard before. Apparently Zack and Miri Make a Porno was based on a television show.
The show was a pilot he wrote for Jason Lee in the mid-90s called Hiatus, and Kevin explains how it turned into an almost NC-17 movie about two friends making porno, in the following WonderCon video:
Your Daily Blend of Entertainment News
Thank you for signing up to CinemaBlend. You will receive a verification email shortly.
There was a problem. Please refresh the page and try again.