All The Comic Book Movies Being Released In 2019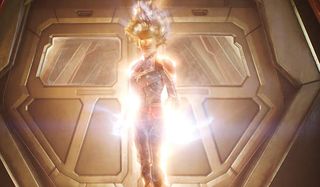 However you feel about them, comic book movies are more popular than ever. While the genre has had a regular presence in Hollywood for about 20 years or so, within the last decade, the amount that are released per year have skyrocketed. No longer are we living in an age where we were lucky to get just one Marvel or DC movie per year; it's become commonplace to not just expect some to be released during the summer, but also during other seasons. 2019 will bring eight movies based on existing comic book material, with Marvel and DC once more leading the charge and Dark Horse even getting some screen time. Read on to find out what's on the way!
Captain Marvel
Release Date: March 8
Carol Danvers has been an important player in the Marvel Comics universe for decades, and now she's finally getting a platform in the Marvel Cinematic Universe. But rather than introduce her in the present day like nearly every other MCU hero, Captain Marvel is winding the clock back to 1995 to tell Carol's origin story. In fact, she's already had her powers for a while when the movie begins, and has been fighting for the Kree military unit called Starforce. Unknown circumstances will bring Carol back to Earth, where she'll meet a two-eyed Nick Fury, fight the shapeshifting Skrulls (and maybe a few Kree) and uncover the secrets of her past.
Shazam!
Release Date: April 5
Carol Danvers isn't the only Captain Marvel getting to shine on the big screen. Granted, Billy Batson's superhero persona now just goes by Shazam, but nevertheless, considering that he's been around for nearly 80 years, it's about time he finally gets to lead his own feature-length movie. In keeping with the classic Shazam mythology, the DC Extended Universe's Billy Batson will be an adolescent who gains the ability to turn into a mighty adult after being selected as champion by the mysterious Wizard. Billy won't have much time to get the hang of his superpowers, as he'll soon face his classic foe, Doctor Thaddeus Sivana, who in Shazam! is using science to try to unlock the secrets of magic.
Hellboy
Release Date: April 12
Guillermo del Toro's efforts to get Hellboy III off the ground fell through, but we're not done with Big Red on film yet. For the reboot, Stranger Things star David Harbour is donning the red makeup, shortened horns and Right Hand of Doom for a reboot. Just like in the comics and the first two movies, this version of Hellboy is an agent for the Bureau of Paranormal Investigation who was raised by Trevor Bruttenholm, but this time his allies in the field include Alice Monaghan and Ben Daimio. They'll work together to stop Nimue the Blood Queen, a medieval sorceress, from destroying humanity.
Avengers: Endgame
Release Date: April 26
Everything that happened in the MCU in its first 10 years has been leading to this. Yes, the franchise will continue after Avengers: Endgame, but this movie is wrapping up a lot of plot threads, chief among them the surviving heroes from Avengers: Infinity War trying to undo the genocide Thanos committed in an instant with the six Infinity Stones. But Marvel is still keeping specific Endgame plot details close to the chest, with the teaser trailer not revealing much. Whatever unfolds, this will be the toughest challenge yet for Iron Man, Captain America and the rest of the starring lineup.
Dark Phoenix
Release Date: June 7
The first attempt at adapting The Dark Phoenix Saga for film, X-Men: The Last Stand, didn't go well, so Dark Phoenix is aiming to do better. This time around, Jean Grey's corruption will take place in 1992 after a solar flare hits the X-Men during a mission in space, and while it still won't be quite the cosmic affair that the original comic book storyline was, at least Dark Phoenix will involve aliens, specifically, Jessica Chastain's shapeshifter character. Jean losing control of her powers will divide the X-Men and even result in at least one major character being killed. Since this will almost certainly be the last of the main X-Men movies before 20th Century Fox is absorbed into Disney, it looks like Dark Phoenix is aiming to end this saga with a bang.
Spider-Man: Far From Home
Release Date: July 5
Peter Parker was among the characters dusted in Avengers: Infinity War, but he's guaranteed to be brought back to life in Avengers: Endgame, because just a few months later, he'll be back for Spider-Man: Far From Home. The Web-Slinger's sequel will have him traveling through Europe with his classmates during summer vacation. While it was originally believed that Spider-Man would fight Mysterio in Far From Home, it turns out that those two will actually work together, because Nick Fury has tasked Quentin Beck with helping Peter battle creatures known as Elementals.
The New Mutants
Release Date: August 2
Arriving a year and a half after it was originally supposed to be released, The New Mutants is set to be a unique entry in the X-Men franchise because it's a full-blown horror movie. Magik, Wolfsbane, Cannonball, Mirage and Sunspot are all young mutants just discovering their special abilities, but they're being held in a secret facility against their will. The group will somehow gain Dr. Cecilia Reyes, a fellow mutant, as a mentor, but beyond that, most of The New Mutants still remains a mystery. What is clear about this movie is that it looks all kinds of creepy.
Joker
Release Date: October 4
Along with Shazam! having the DCEU covered in 2019, Warner Bros is also releasing Joker, a standalone, non-DCEU movie telling The Clown Prince of Crime's origin story through a nontraditional lens. This version of the villain, played by Joaquin Phoenix, is Arthur Fleck, a failed standup comedian in the early 1980s who is driven insane and leaves a trail of chaos and destruction across Gotham City. From what we've seen and read, this version of The Joker is quite different from his comic book counterpart, especially since Batman will not be involved in this movie at all. Well, not exactly, as Bruce Wayne will appear as a child alongside his parents and Alfred Pennyworth, but that's just not the same.
This poll is no longer available.
Your Daily Blend of Entertainment News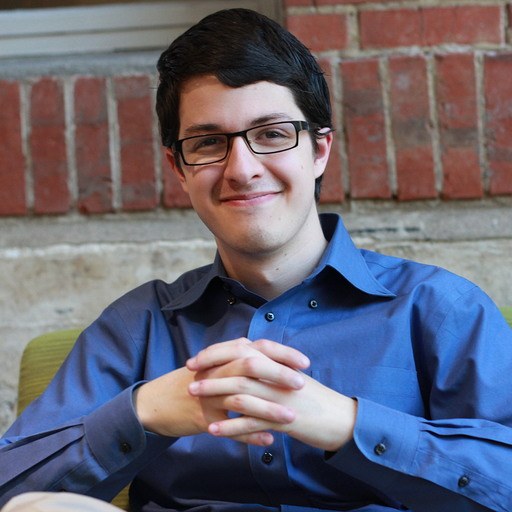 Connoisseur of Marvel, DC, Star Wars, John Wick, MonsterVerse and Doctor Who lore. He's aware he looks like Harry Potter and Clark Kent.