Knives Out 2: What We Know So Far About Glass Onion: A Knives Out Mystery
We peel back many layers about this sequel.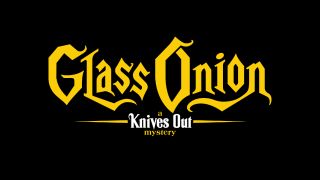 (Image credit: Netflix)
A tagline in the trailer for Knives Out promised that Rian Johnson's suspenseful, comedic thriller starring Daniel Craig would be "a whodunit like no one has done it before." The twisted, wonderfully acted, and thoroughly hilarious film turned out to be just that, earning an Oscar nomination and $300 million worldwide.
So, naturally, a Knives Out 2 was greenlit and, later, was officially titled Glass Onion: A Knives Out Mystery. The following is a breakdown of all the information we acquired about this acclaimed new hit in the days leading up to the highly anticipated release of one of our favorite movies released in 2022.
Rian Johnson Wrote And Directed Knives Out 2
Knives Out was a great turning point in Rian Johnson's career as a follow-up to his polarizing, yet financially successful, Star Wars: The Last Jedi. It not only earned impressive box office returns, but also widespread acclaim from both critics and audiences alike.
It proved to be such a wonderful experience, during production and after, that the filmmaker was inspired to change his mind about sequels and expand on the world of his mystery film with a follow-up. Johnson penned the screenplay for Glass Onion: A Knives Out Mystery and also returned to direct the sequel.
Knives Out 2 Has A New Story And Setting
The cleverly constructed story of a meek, young nurse (Ana de Armas) at odds with an eccentric family after the mysterious death of their wealthy mystery novelist patriarch (Christopher Plummer) was so rich in wonderful characters and intriguing family drama that returning to the world of Knives Out is an exciting idea. However, that was not exactly the case for Glass Onion.
Instead of focusing on the continuing saga of The Thrombey Clan, Rian Johnson promised in an interview with Jess Cagle on SiriusXM that the sequel would be another spin on the classic whodunit genre, but with an entirely new story in a different setting that focuses on the lives of a new cast of characters.
Daniel Craig Returns As Benoit Blanc In Knives Out 2
Even before Glass Onion: A Knives Out Mystery was confirmed to be in development, Rian Johnson had been teasing the idea of a sequel following Daniel Craig's southern-accented, cigar-chomping, dessert-metaphor spewing detective Benoit Blanc on another brain-scrambling case. The No Time to Die star, who also expressed interest in reprising the role prior to the sequel's official announcement, was confirmed by the director to be returning for the new film.
Blanc (whose sexual identity was explored in the sequel) is, once again, put at the forefront as part of a developing anthology of mysteries revolving around the detective -- a la Agatha Christie's Hercule Poroit novels, such as Murder on the Orient Express. Even without the possibility of seeing the likes of Jamie Lee Curtis or Chris Evans (whose iconic sweater is actually quite affordable) making a return as their Thrombey Family characters, that concept alone proved to be very exciting, especially considering the talent Johnson roped in for the sequel.
Dave Bautista, Janelle Monáe, And More Are On The Knives Out 2 Cast
The first name announced for the new Knives Out 2 cast was Daniel Craig's silent foe from Spectre, Dave Bautista, who claims that Craig had a more noticeably positive demeanor on the set of Glass Onion when compared to the 2015 Bond film. Fellow Marvel stars Kathryn Hahn from the WandaVision cast and Jessica Henwick from Iron Fist and other Netflix original Marvel TV shows, also appear alongside Academy Award nominee Edward Norton, who was also in the MCU at one time. Also, Moon Knight cast member Ethan Hawke confirmed his cameo in Glass Onion.
Grammy nominated singer Janelle Monáe continued her impressive foray into acting with a role. Glass Onion: A Knives Out Mystery also marked the second whodunit for Academy Award nominee and Hamilton cast stand-out Leslie Odom Jr. after Murder on the Orient Express in 2017. Rising star Madelyn Cline, known for Stranger Things and the Outer Banks cast, also joined in on the fun along with Almost Famous cast member Kate Hudson, who previously broke a long acting hiatus.
Knives Out 2 Was Filmed In Greece
When Glass Onion: A Knives Out Mystery was first announced, we decided to have a little fun and give Rian Johnson a few suggestions for what we would like to see in the sequel. In addition to giving Joseph Gordon-Levitt a bigger starring role and having Benoit Blanc use more dessert metaphors, we also recommended a warmer climate this time than Boston in the fall. Well, one of those wishes was granted.
It was revealed earlier in 2021 that Knives Out 2 would be filmed in Greece, but with no confirmed details of when production would start. That was until mid-June, when Leslie Odom Jr. revealed to Collider that he and the cast were heading to the European country the following week. Also according to Collider, principal photography on the sequel wrapped in September 2021.
Knives Out 2 Came Out On Netflix A Month After Its Theatrical Run
Just a few months after Knives Out released, Lionsgate greenlit the follow-up before Rian Johnson and producing partner Ram Bergman decided to move the sequel to streaming in the midst of many Covid-19-related delays. After holding a "discreet" auction that included competing platforms such as Amazon and Apple TV+, Netflix ended up securing the rights to distribute the sequel for a whopping $469 million and would release it onto the platform on Friday, December 23, 2022 and immediately became a chart-topping hit for the platform.
Additionally, one of the most anticipated titles on Netflix's 2022 movies schedule also got a special limited theatrical run a whole month early, playing in 600 theaters from Wednesday, November 23 to Tuesday, the 29th. This also marked the first time that a Netflix movie had simultaneously played in each the major theater chains AMC Theaters, Regal Cinemas, and Cinemark.
The Knives Out 2 Trailer Promised A Deadly Game Was Afoot
While Knives Out was a clever twist on the "whodunit," the first official trailer for Glass Onion: A Knives Out Mystery hinted that the sequel would be more of a "who-is-doing-it." However, more curiously, it appeared that the guests on the film's Greek island setting were anticipating some mysterious intrigue that would become a far more serious matter. See for yourself by watching it here:
Benoit Blanc's foreboding voiceover and that final shot with Dave Bautista's character asking, "When's the murder mystery start?" suggested that the film's plot involved a murder mystery party that suddenly becomes a little too real. Plus "L'amour est un oiseau rebelle" from Carmen playing over the soundtrack and shots of antique, mechanical puzzle box pieces added much to the excitement.
Knives Out 3 Is Already In The Works
Daniel Craig's performance in Knives Out and the depth and irresistible intrigue of his character alone demands plenty more adventures than one sequel, as far as I am concerned. Well, thankfully, Glass Onion: A Knives Out Mystery will not be Benoit Blanc's final onscreen case after all.
After acquiring the rights to the second chapter of Rian Johnson's mystery hit, Netflix announced plans to make a Knives Out 3 as well and the filmmaker later said he would love to keep making them for as long as possible. Johnson has also said that he has prioritized the third installment over his long-awaited return to the Star Wars franchise.
How Can You Watch The Original Knives Out?
Knives Out is that rare kind of mystery thriller that is so relentlessly entertaining and cleverly constructed that it demands repeat viewings, even when you already know the ending. While it is no longer playing in a theater near you, it can be easily accessed in the comfort of your own home.
At the moment, Knives Out is not available on any known streaming services, but can be rented digitally on Amazon Prime Video. Or, if you're the old school type, you can also head to Amazon to purchase the movie on Blu-ray or DVD.
Buy/Rent Knives Out digitally on Amazon.
Buy Knives Out on Blu-ray/DVD on Amazon.
You know, despite all of the great title suggestions that fans gave Rian Johnson on Twitter for the sequel, Glass Onion: A Knives Out Mystery is a perfect choice. I say this not necessarily as a Beatles fan (the title is synonymous with a track from The White Album, which less people caught on to than Johnson anticipated), but as a fan of Benoit Blanc's use of food metaphors. See what layers he peels through to get to the bottom of this new head-scratcher, which received a glowing reception, including from our own Sean O'Connell, who calls it a "superior sequel" in every way.
Your Daily Blend of Entertainment News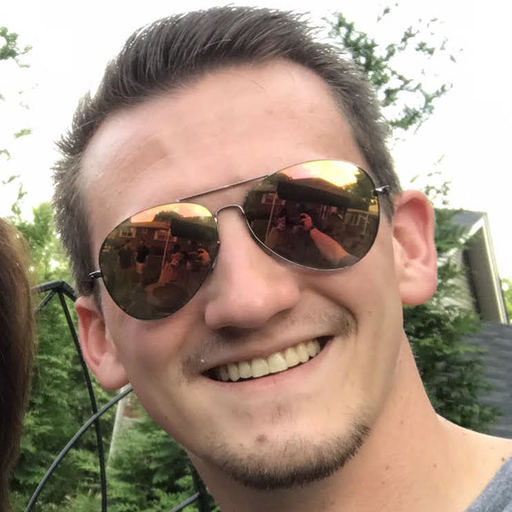 Jason has been writing since he was able to pick up a washable marker, with which he wrote his debut illustrated children's story, later transitioning to a short-lived comic book series and (very) amateur filmmaking before finally settling on pursuing a career in writing about movies in lieu of making them. Look for his name in almost any article about Batman.