What To Watch On Netflix If You Love Superheroes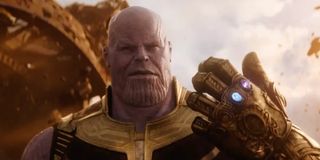 There was time when the only thing more exciting than wars between superheroes and supervillains was the war between streaming services. The conflict is far less severe today, of course, with how the infinite options available have made the pursuit of dominance in digital programming a moot point. However, for those who were too busy keeping with the happenings of Marvel and DC heroes to give their allegiance to any streaming competitors, we got you covered with a guide of what to watch on Netflix.
You could get your fix on the best of the MCU on Disney+ or revisit some classic animated series from the Timmverse on DC Universe, but why not get some of the same superhero thrills from the good, old fashioned Netflix. You can find plenty of movies and TV shows inspired by the Big Two in comic books (and more) right there.
So, what are the best superhero properties on Netflix? The following movies and TV shows are just a few of my top recommendations.
Superhero Movies On Netflix
From animated, action-packed modern classics to favorites from the Marvel Cinematic Universe, these movies, available to stream on Netflix, are some of the most fun superhero stories to hit the cinema in recent memory.
Incredibles 2 (2018)
Brad Bird's Academy Award-winning, highly unique, and thrilling Pixar debut, The Incredibles, about a family of superhumans forced to hide their abilities in a world in which supers are outlawed, would finally get a much anticipated follow-up 14 years later. This time, the spotlight is put on Helen Parr (Holly Hunter), who is asked to assume her flexible alter ego Elastigirl once again as the face of a movement to legalize superherosim, leaving Bob (Craig T. Nelson), formerly known as Mr. Incredible, to take care of things around the house. Incredibles 2 may not have been as clever or funny as its predecessor, or enough to get a second Oscar win in 2019, but in a time dominated by comic book-inspired fiction, it is still one of the most enjoyable family-friendly superhero films as of late.
Stream it on Netflix here (opens in new tab)
Ant-Man And The Wasp (2018)
Ant-Man, about a superhero with the ability to shrink (or grow) to unfathomable sizes, was a fun surprise for the MCU reminiscent of the lighthearted sci-fi adventures from Joe Dante in the 1980s, but the follow-up feels more like a breezy romantic comedy. Hope Van Dyne (Evangeline Lilly) pulls modern-day Ant-Man Scott Lang (Paul Rudd) out of house arrest for a new adventure, for which she dons a powerful suit of her own under the name of The Wasp: a moniker she adopted from her mother (Michelle Pfieffer), whom she, Lang, and her father, Dr. Hank Pym (Michael Douglas) attempt to rescue from the Quantum Realm. However, when a mysterious new enemy emerges, the newly formed partnership of Ant-Man and The Wasp find their tiny hands full.
Stream it on Netflix here (opens in new tab)
Hancock (2008)
Will Smith has been a part of the Marvel universe with Men In Black (oh, did you not know that was a comic book owned by the publishing giant?) and, of course, headlined the DCEU's villain-focused Suicide Squad as Deadshot. In between those ventures, in 2008, the actor took on a different kind of "super" character that an entirely new and quite deconstructive idea as the title role of Hancock. The "hero" of the film is an unfriendly, alcoholic street urchin who inexplicably possesses a myriad of extraordinary powers or, in other words, if Superman had none of the admirable personality traits.
Stream it on Netflix here (opens in new tab)
Spider-Man: Into The Spider-Verse (2018)
Some may call Tom Holland their favorite Spider-Man, but the most acclaimed film to date featuring Marvel's webslinger is an animated acid trip of a comic book fantasy told from the point of view of a kid named Miles Morales (Shameik Moore). After becoming the latest person in his reality to reluctantly gain arachnid-like abilities, Miles finds himself acquainted with a colorful group of Spider-People thanks to a ripple in the space-time continuum that bring these alternate personalities together. It is of no question to me how such a thrilling, heartwarming, and visually mind-boggling adventure like Spider-Man: Into the Spider-Verse won the Oscar for Best Animated Feature in 2019.
Stream it on Netflix here (opens in new tab)
Avengers: Infinity War (2018)
Ten years and 18 movies into its illustrious run, the MCU brought together the Avengers, the Guardians of the Galaxy, and other powerful do-gooders in a collective pursuit to defend the entire universe from one big, bad, purple nightmare named Thanos (Josh Brolin). The dynamic directing duo of Anthony and Joe Russo craft their adaptation of the gargantuan Marvel comics crossover event about the search for all six Infinity Stones, should have never worked as well as it does. Avengers: Infinity War is an exceptional balancing act of several storylines and characters packed into 149 heart-racing minutes that envelope into a devastating conclusion… until you watch the second half in Avengers: Endgame (that one's on Disney+).
Stream it on Netflix here (opens in new tab)
Superhero TV Shows On Netflix
From shared universes of the Arrow kind to shared universes of their own kind, Netflix is home to some of the most addictive superhero series on you can find on television today.
Agents Of S.H.I.E.L.D. (ABC)
If have you ever wondered what went on behind the scenes of your favorite Marvel heroes' adventures, this series co-developed by The Avengers director Joss Whedon answers that question. Follow Phil Coulson (Clark Gregg) and other agents from the Strategic Homeland Intervention, Enforcement and Logistics Division on a bizarre series of quests that are meant to bridge the gap between the theatrical films in the MCU timeline. While you may not see someone like Iron Man or Black Widow show up on any of its six available seasons, the lesser-known characters that Agents of S.H.I.E.L.D. puts under the spotlight is worth checking out.
Stream it on Netflix here (opens in new tab)
Marvel Netflix Universe (Netflix)
Speaking of TV series with loose ties to a blockbuster cinema, Netflix become the sole distributor of a shared universe that exists within the Marvel Cinematic Universe that puts the focus on superheroes who carry out justice in ways you do not want your children to see. Putting criminals in the hospital (just non-lethally, unlike The Punisher) is how Daredevil spends his nights in Hell's Kitchen, which is where super-strong Jessica Jones works as a PI not far from where her bulletproof acquaintance struggles to defend Harlem while martial artist Danny Rand takes on New York's criminal underground as Iron Fist. Those four would eventually team-up for their own crossover series, The Defenders, which would only last one season, however, not long before the other acclaimed shows in this "Marvel Netflix Universe" would be given the premature boot - but at least your can still steam all of it.
Stream Daredevil on Netflix here (opens in new tab)
Stream Jessica Jones on Netflix here (opens in new tab)
Stream Luck Cage on Netflix here (opens in new tab)
Stream Iron Fist on Netflix here (opens in new tab)
Stream The Defenders on Netflix here (opens in new tab)
Stream The Punisher on Netflix here (opens in new tab)
Arrow-verse (The CW)
Of course, Netflix was not the first "network" to try the shared TV series universe model. Producer Greg Berlanti is the head-honcho of the Arrow-verse, The CW's collection of TV shows inspired by notable DC characters such as The Flash, Supergirl, Black Lightning, the time-traveling Legends of Tomorrow, and the archer who started it all, Green Arrow. Each of the series of this enduringly popular universe, with the exception of the more recent Batwoman, are available to stream on Netflix to catch yourself up for the "Crisis on Infinite Earths" binge you have been waiting for.
Stream Arrow on Netflix here (opens in new tab)
Stream The Flash on Netflix here (opens in new tab)
Stream Supergirl on Netflix here (opens in new tab)
Stream Legends of Tomorrow on Netflix here (opens in new tab)
Stream Black Lightning on Netflix here (opens in new tab)
The Umbrella Academy (Netflix)
What if the X-Men had suffered a falling out at an early age, breaking up their crimefighting team and abandoning the superhero life for a while? That is, in some ways, the question that this series, based on a comic by My Chemical Romance frontman Gerard Way, attempts to answer. The Umbrella Academy, which is currently shooting its second season, refers to the school of super powered orphans forced to reunite as adults in the midst of an apocalyptic threat they were destined to fight.
Stream it on Netflix here (opens in new tab)
One-Punch Man (Tokyo TV)
While much of comic book fiction attempts to focus on its superhero protagonists' more vulnerable qualities and challenging feats, this series does the opposite. Based on the manga by Yusuke Murata, One-Punch Man is a young costumed vigilante who can defeat any enemy in a single attack, rendering the superhero lifestyle pointless and boring in his eyes. This unique type of Japanese anime is itself is a satire of common tropes from that turn's its hero's existential crisis into comedic brilliance.
Stream it on Netflix here (opens in new tab)
Gotham (Fox)
Comic book fans and viewers of any Batman movie ever made know the Dark Knight's origin story inside and out, but one important character whose backstory is rarely explored as often is Commissioner James Gordon. This live-action crime procedural follows the trusted ally (Ben McKenzie) from his early days as a Gotham City detective investigating a bizarre series of cases, while offering an overarching story that chronicles the rise of the city's pettiest criminals into its most feared villains and orphaned Bruce Wayne's (David Mazouz) evolution into the symbol of justice destined to stop them all.
Stream it on Netflix here (opens in new tab)
What do you think? Are these the best movies and TV shows about superheroes to stream on Netflix, or have I been criminally ignorant of your personal favorite? Let us know in the comments and be sure to check back for more news and updates on your favorite comic book adaptations from the big or small screen here on CinemaBlend.