What To Watch On Amazon Prime If You Love Romantic Comedies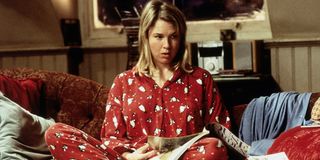 CinemaBlend participates in affiliate programs with various companies. We may earn a commission when you click on or make purchases via links.
A lot of people like to claim that they do not like romantic comedies. If that is true, then they must not enjoy laughing and believe love is a lie… or they do not have a subscription to Amazon Prime, where there are more than enough hilarious, feel-good flicks to choose from.
Now, there are some common criticisms regarding rom-coms that I would personally consider justifiable. With many falling prey to unrealistic plot devices, conventional gender stereotypes, and the often repeated formula in which the main leads meet each other, hate each other, then love each other, it is no surprise that some are better than others. Those that are better, however, are not afraid to comment on the challenging complexities and unpredictable nature of modern romance, resulting in a more absorbing narrative audiences can relate to.
Those are the kinds of romantic comedies that you can stream on Amazon Prime. These 15 films and TV shows are some of the best they have available.
Moonstruck (1987)
What It's About: Soon after accepting a marriage proposal from her boyfriend (Danny Aiello), a bookkeeper (Cher) finds herself falling in love with her fiancé's younger brother (Nicolas Cage).
Why It's A Good Rom-Com: Moonstruck won three Academy Awards in 1988, including Cher for her performance as a cynical, love-strained woman who learns you cannot fight what the heart wants.
Stream it on Amazon Prime here.
She's Out Of My League (2010)
What It's About: A TSA agent (Jay Baruchel) and his friends (including T.J. Miller) have trouble believing that a stunning woman (Alice Eve) he meets by chance may be falling for him.
Why It's A Good Rom-Com: Anyone who has ever lacked self-confidence can relate to Baruchel's "Average Joe" in She's Out of My League, a hilarious charmer that proves there is more than meets than eye when it comes to love.
Stream it on Amazon Prime here.
The Big Sick (2017)
What It's About: A struggling comedian (Kumail Nanjiani) must confront his own fears of commitment, and going against his family's cultural tradition, when his estranged girlfriend (Zoe Kazan) is put into a medically induced coma.
Why It's A Good Rom-Com: Nanjiani and his wife, Emily V. Gordon, earned an Academy Award nomination for writing The Big Sick, a semi-autobiographical account of one of the most challenging moments of their relationship that is as hilarious as it is deeply moving.
Stream it on Amazon Prime here.
Sex And The City (1998-2004)
What It's About: A thirty-something New Yorker (Sarah Jessica Parker) reflects on her love life through her newspaper column and in conversation with her closest friends (Kim Cattrall, Kristin Davis, and Cynthia Nixon).
Why It's A Good Rom-Com: Its boldly risqué humor and iconic quartet of ladies is what made HBO's Sex and the City the first cable show to win the Emmy for Outstanding Comedy Series.
Stream it on Amazon Prime here.
Pretty In Pink (1986)
What It's About: Lower class teen, Andie (Molly Ringwald), is at a crossroads with her crush on the wealthy, popular Blane (Andrew McCarthy) and the lifelong, unrequited affections of her best friend, Duckie (Jon Cryer).
Why It's A Good Rom-Com: Whether you are an "Andie," a "Duckie," or even a "Blane," Pretty in Pink, written by high school movie master John Hughes, is sure to be a cathartic, laugh-filled experience for anyone who endured a painful love triangle in their teens.
Stream it on Amazon Prime here.
Brittany Runs A Marathon (2019)
What It's About: When a hard-partying 27-year-old (Jillian Bell) is challenged with combating her unhealthy habits, she decides that the best solution is to train for the New York Marathon.
Why It's A Good Rom-Com: Winner of the Audience Award at the 2019 Sundance Film Festival, Brittany Runs a Marathon is an uplifting comedy inspired by a true story about one woman's journey to improve her health, her self, and even the romantic side of her life.
Stream it on Amazon Prime here.
Lars And The Real Girl (2007)
What It's About: When a shy introvert (Ryan Gosling) falls for a mail-order sex doll, his brother (Paul Schneider) and sister-in-law (Emily Mortimer) struggle to support his new "relationship."
Why It's A Good Rom-Com: While the "romance" in Lars and the Real Girl is certainly unconventional, the quirky, Oscar-nominated screenplay provides a touching, in-depth look at the delusions that manifest from loneliness, including those that distract one from realizing they were never really alone in the first place.
Stream it on Amazon Prime here.
Coupling (2000-2004)
What It's About: Six thirty-something Londoners (made up of one couple, their ex-lovers, and their sexually obsessed best friends) trade stories of their uproarious romantic escapades and amusing opinions of the difference between men and women.
Why It's A Good Rom-Com: Two decades since its premiere, Coupling, the creation of future Doctor Who and Sherlock writer Steven Moffat that is often called "the British Friends," remains a risqué, but enduringly relevant and breathtakingly clever sitcom with blistering satire on the common expectation of modern romance.
Stream it on Amazon Prime here.
Some Kind Of Wonderful (1987)
What It's About: When Keith (Eric Stoltz) lands a date with Amanda (Lea Thompson), it triggers the fury of her possessive ex-boyfriend (Craig Sheffer) and the unrealized feelings of his tomboyish best friend (Mary Stuart Masterson).
Why It's A Good Rom-Com: Some Kind of Wonderful may be the less popular high school love triangle story from writer John Hughes, but should not be overlooked for its profound themes of individual identity at a time when that arguably means more than any other stage of life.
Stream it on Amazon Prime here.
No Strings Attached (2011)
What It's About: An aspiring TV writer (Ashton Kutcher) and a doctor (Natalie Portman) are childhood friends who decide to have a strictly platonic sexual relationship, which becomes more challenging than expected.
Why It's A Good Rom-Com: Kutcher's relationship with Portman's character is similar to what sparked his romance with now wife Mila Kunis, who starred in the similarly-plotted Friends with Benefits the same year No Strings Attached was released, which is enough of a good reason to watch this comedy from Ghostbusters director Ivan Reitman.
Stream it on Amazon Prime here.
Harold And Maude (1971)
What It's About: Well-to-do, morbidly obsessed young adult, Harold (Bud Cort), finds the appreciation for life he needs when he meets (and begins to gain an unusual affection for) the free-spirited 79-year-old Maude (Ruth Gordon).
Why It's A Good Rom-Com: While it may be too dark for some viewers' sense of humor and too bizarre for the kind of romance they crave, Harold and Maude is still regarded as an inspirational classic for its the Golden Globe-nominated performances and its soundtrack by the unforgettable Jim Croce.
Stream it on Amazon Prime here.
Girls (2012-2017)
What It's About: A group of four distinct young women (Zosia Mamet, Jemima Kirke, Allison Williams, and show creator Lena Dunham) endure a series of disastrous, and occasionally successful, circumstances in their personal and professional lives.
Why It's A Good Rom-Com: Girls has often drawn comparisons to fellow Emmy-winning HBO classic Sex and the City, but about your 20s, and Star Wars fans might get a kick out of seeing Adam Driver as an, arguably, more despicable character than Kylo Ren.
Stream it on Amazon Prime here.
Bridget Jones's Diary (2001)
What It's About: An assistant at a London book publisher (Renée Zellweger) chronicles her own rocky redemption story, which includes a love triangle with her boss (Hugh Grant) and a childhood friend (Colin Firth), in her personal journal.
Why It's A Good Rom-Com: Zellweger received her first Academy Award nomination for this acclaimed hit, which Helen Fielding co-adapted from her own novel Bridget Jones's Diary, that spawned two sequels.
Stream it on Amazon Prime here.
The Cutting Edge (1992)
What It's About: A former hockey player (D.B. Sweeney) and a mercurial figure skater (Moira Kelly) grow closer with one another while training to compete as a figure skating duo in the Olympics.
Why It's A Good Rom-Com: The Cutting Edge is one of the few romantic comedies that can also appeal to fans of sports movies, as well as being known for amassing numerous straight-to-video sequels that rarely stray too far from the original plot.
Stream it on Amazon Prime here.
Cougar Town (2009-2015)
What It's About: The "Cul-de-sac Crew," led by the wine-swilling, divorced, over-protective mother Jules (Courtney Cox), endure the trials and tribulations of their mismatched friendships in a small Floridian town.
Why It's A Good Rom-Com: While not the pop culture juggernaut Friends was, Cougar Town (originally on ABC before TBS saved it from cancellation) was Cox's second bout of sitcom success, kept afloat especially by the playful flirting between Jules and bartender Grayson (Josh Hopkins) and the hilariously one-sided marriage of next door neighbors Ellie (Christa Miller) and Andy Torres (Ian Gomez).
Stream it on Amazon Prime here
What do you think? Do these movies and TV shows available on Amazon Prime get you in the mood for love and laughter, or do you love laughing at them for different reasons? Let us know in the comments and be sure to check back for more information and updates on the romantic comedy genre as well as additional streaming recommendations here on CinemaBlend.
This poll is no longer available.
Your Daily Blend of Entertainment News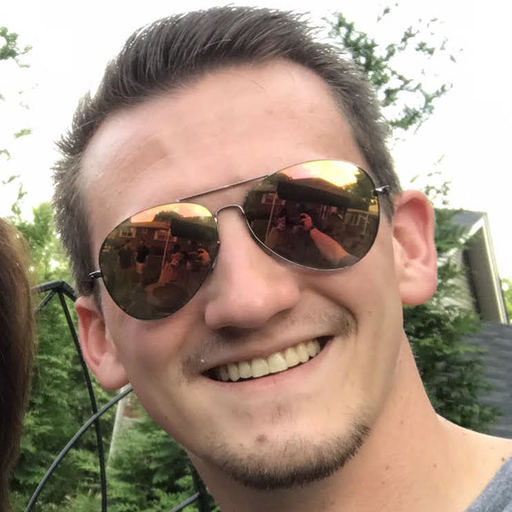 Jason has been writing since he was able to pick up a washable marker, with which he wrote his debut illustrated children's story, later transitioning to a short-lived comic book series and (very) amateur filmmaking before finally settling on pursuing a career in writing about movies in lieu of making them. Look for his name in almost any article about Batman.