What To Stream If You Love Zac Efron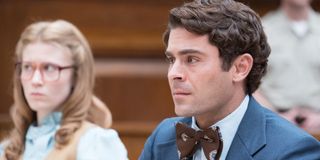 Zac Efron is one of the most recognizable names in the world because of his nearly two decades in the film industry. With every new project, Efron evolves and showcases new talent. Recently, his chill personality took center stage in his new environment-conscious hit series, Down to Earth with Zac Efron. The show acts as a way for viewers to get to know the actor better, and as a reminder for why they enjoy watching him on the screen so much.
Zac Efron has appeared in an array of projects-indie, blockbuster, comedy, drama, romance, and everything in between. His versatility makes him an exciting actor to watch grow up because he just might be a leading man with staying power. Netflix, Hulu, Prime Video, and the thousand other streaming services offer plenty of Zac Efron content to make sure we remember why he's such a charming actor to watch. Here are a few films to stream if you enjoy watching Zac Efron.
If you just want to hear Zac Efron's voice then Scoob! and Dr. Seuss' The Lorax are good options. Scoob! is available to stream on HBO Max and Dr. Seuss' The Lorax is available on Netflix. The rest of this list contains films and shows where you can hear and see Zac Efron.
The High School Musical Trilogy (2006, 2007, 2008)
Zac Efron played Troy Bolton in all three High School Musical movies. Troy is just a kid who loves basketball and singing. Instead of picking between sports and the arts, he combines the two. This leads to Troy finding happiness and the girl of his dreams, Gabriella (Vanessa Hudgens).
Why It's A Good Option for Zac Efron Fans: The High School Musical movies are really what made Zac Efron such a huge household name. He had already been in shows and movies, but many teen girls and boys fell in love with Troy Bolton, and it was only upward from there. High School Musical is a fun trip down memory lane for those who grew up with the series, and a good introduction for younger audiences who were deprived of the chance to practice the High School Musical dances in their rooms.
Stream it on Disney+ here: 1, 2, 3
Extremely Wicked, Shockingly Evil And Vile (2019)
Ted Bundy is one of the most notorious American serial killers of all-time. In Extremely Wicked, Shockingly Evil and Vile, Zac Efron transforms himself into Bundy and shows how good looks and charisma can be a deadly combination.
Why It's A Good Option for Zac Efron Fans: This is one of Efron's most impressive roles because he takes on a much darker character than fans are used to and he nails it. He captures Bundy's arrogance, manipulation, and seductive ways, and he highlights the deranged and sadistic nature of the serial killer. Efron makes sure to make you root against Bundy but shows how this man could easily creep his way into people's minds and hearts.
Stream it on Netflix here.
The Beach Bum (2019)
Matthew McConaughey plays stoner and poet Moondog. The Beach Bum is about Moondog's adventures in the Florida Keys and those he encounters. The Beach Bum has an all-star cast that includes Isla Fisher, Zac Efron, Martin Lawrence, and Snoop Dogg.
Why It's A Good Option for Zac Efron Fans: Zac Efron has a small role in The Beach Bum, so if you're looking for a film really focused on an Efron character, this is not the movie for you. However, Efron's small role is an interesting one because it shows a different side than we normally see from the actor. He plays a drug addict and pyromaniac who escapes rehab with Moondog. This is a very sporadic and manic character that's played for comedic effect but could very easily be a cautionary tale character.
Stream it on Hulu here.
The Paperboy (2012)
Lee Daniels directed The Paperboy, a 2012 crime drama about a reporter, Ward Jansen (Matthew McConaughey), his brother Jack (Zac Efron), his colleague Yardley (David Oyelowo), and a woman who has fallen in love with a man convicted of murder, Charlotte (Nicole Kidman). Charlotte along with Jack, Yardley, and Ward set out to prove Van Wetter (John Cusack)'s innocence so that Charlotte and Van Wetter can be together.
Why It's A Good Option for Zac Efron Fans: The Paperboy is a bit strange, so if you're looking to watch something out of the norm, then here you go. Zac Efron is one of the main characters, and the film is as much a coming-of-age story for his character as it is a crime drama. Efron plays dreamy-eyed Jack pretty well. You witness him learn about love, life, and tragedy over the span of The Paperboy. The film also feels like a 60s/70s fever dream, for those into that kind of stuff.
Stream it on IMDBTV here.
Down To Earth With Zac Efron (2020)
Zac Efron along with wellness guru Darin Olien travels the world searching for sustainable ways to live and protect the earth. The 8-episode series is made exclusively for Netflix.
Why It's A Good Option for Zac Efron Fans: Watching celebrities just be normal people is almost as fascinating as whatever they're selling in their reality series. Watching Zac Efron just have fun with his friends, while traveling the world is frankly a delight. Down to Earth with Zac Efron is a reality show, so of course, it is at least some-what scripted, but it feels natural. It's like Efron and his friends just said, "hey let's go on a global road trip, film it, and I guess try to change the world?" If you like Zac Efron as an actor, then you might enjoy getting to see a semi-real version of himself in Down to Earth with Zac Efron.
Stream it on Netflix here.
Hairspray (2007)
Based on the hit Broadway musical, Hairspray tells the story of Tracy Turnblad (Nikki Blonsky), a plus-size dreamer who just wants to dance on The Corny Collins Show. She gets a chance to audition, and then becomes one of the show's most popular performers. John Travolta, Michelle Pfeiffer, Amanda Bynes, Christopher Walken, Queen Latifah, and Zac Efron star.
Why It's A Good Option for Zac Efron Fans: Zac Efron plays Link Larkin, Tracy's crush, and one of the main dancers on The Corny Collins Show. Zac Efron starred in Hairspray at the peak of his teen heartthrob fame. He once again got ladies and men swooning over his good looks, dance moves, and singing voice. Hairspray is a great musical because of the really catchy songs and the film's overall body-positive message, and the message to just be yourself.
Stream it on HBO Max here.
Charlie St. Cloud (2010)
Charlie St. Cloud stars Zac Efron, Charlie Tahan, Kim Basinger, and Amanda Crew. It's about a boy named Charlie St. Cloud (Zac Efron) who gives up his future when his brother dies in a car accident. Instead of moving on to college, he stays home to play baseball with his brother's ghost. Things shift when Charlie falls for Tess (Amanda Crew) and must make a decision.
Why It's A Good Option for Zac Efron Fans: If you need a good sentimental movie, then try Charlie St. Cloud. It's a movie about letting go and moving on from a tragedy. Efron gives an earnest performance as Charlie, a good guy who just can't let go of his brother. Charlie St. Cloud is one of those movies that you watch when you need a good cry. It also might help you feel inspired to change and take a chance. It's also a good romance movie if you're looking for a film that shows the power of love, and all that jazz.
Stream it on Netflix here.
We Are Your Friends (2015)
Directed by Max Joseph, yes Max from Catfish, We Are Your Friends is a movie about a DJ named Cole (Zac Efron) trying to make it in the music industry. Emily Ratajkowski, Jon Bernthal, and Wes Bentley also star.
Why It's A Good Option for Zac Efron Fans: We Are Your Friends is a tribute to DJs, EDM music, and being young just trying to figure things out. Surprisingly for a movie about DJing, the film overall has a heartfelt message about following your dreams and passions. It's a movie that vibrantly captures the party scene all over the world, but especially in California. Efron gives a stellar performance as Cole. Despite most of us not being DJs, the film makes you relate to the character because of the universal message of dreaming of something better and gaining respect for your work and art.
Stream it on Netflix here.
The Disaster Artist (2017)
The Disaster Artist is the fictionalized making of Tommy Wiseau's infamous movie The Room. The Disaster Artist stars James Franco, Dave Franco, Seth Rogen, and Alison Brie. It also includes appearances by Ari Graynor, Josh Hutcherson, and Zac Efron.
Why It's a Good Option for Zac Efron Fans: Zac Efron has a small role, playing Dan Janjigian, who plays Chris-R in The Room. Zac Efron's brief moment is a great one because he basically plays this really jacked dude that takes his acting role as a thug too seriously. It's little moments like that one that really makes The Disaster Artist such a hilarious and fun film.
Stream it on Netflix here.
Parkland (2013)
Parkland is a historical fiction drama that recounts the events that happened after John F. Kennedy's assassination. The cast includes James Badge Dale, Zac Efron, Tom Welling, Colin Hanks, David Harbour, Billy Bob Thornton, and Marcia Gay Harden.
Why It's A Good Option for Zac Efron Fans: Parkland features an ensemble cast, so Zac Efron's character just plays one part of the overall picture of the film. In his role, as the young doctor tasked with saving John F. Kennedy, you feel the weight of the world in his facial expressions and failed effort to revive the President.
Stream it on Youtube here.
Zac Efron has been acting from a young age, and the older he gets, the more bold projects he takes. I hope Efron continues to creatively challenge himself because I'm curious to see how his career continues to evolve and grow.
Your Daily Blend of Entertainment News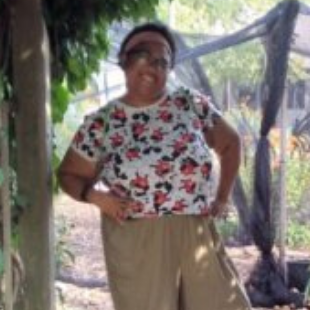 Spent most of my life in various parts of Illinois, including attending college in Evanston. I have been a life long lover of pop culture, especially television, turned that passion into writing about all things entertainment related. When I'm not writing about pop culture, I can be found channeling Gordon Ramsay by kicking people out the kitchen.