The Best Animated Movies On Netflix Right Now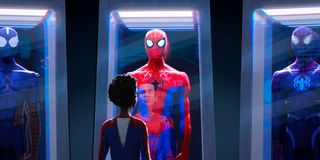 There are plenty of streaming platforms to turn to when looking for animated movies, but there are few that have as large of a library of the latest and greatest in the world of animation than Netflix. In addition to having an ever-expanding collection of reality television, original movies, and some of the best sitcoms in the history of the format, Netflix also boasts a robust list of animated features like the eye-catching Spider-Man: Into The Spider-Verse, the criminally underrated Batman: The Mask of the Phantasm, and Academy Award nominees like The Breadwinner. And that's barely scratching the surface…
Spider-Man: Into The Spider-Verse (2018)
Two years ago, who would have thought that an animated Spider-Man movie not in the Marvel Cinematic Universe would become one of the most highly decorated depictions of the friendly webslinger? Well, that's exactly what happened with 2018's Spider-Man: Into the Spider-Verse, which featured not one, but a half-dozen different versions of the character teaming up to save the multiverse from total collapse. Add some amazing writing, an animation style that seems like a strange mashup of stop-motion, computer-generated, and comic-book animation, and some of the best performances in a Marvel movie yet, and you have a recipe for success. And let's not even get started about the hyped-up sequel and its wild visuals coming out in the next couple of years.
Stream it on Netflix here.
Song Of The Sea (2014)
The art of hand-drawn animation seems to be lost a little more with each passing year, but the studio behind the Academy Award-nominated Song of the Sea not only paid tribute to the great animation houses of the past with their 2014 fantasy epic, but they also paid tribute to their ancestry. Centered around a 10-year-old Irish boy who discovers his mute sister can do some pretty remarkable things, the story follows the pair as they set out to find her missing voice. If the touching story and meaningful cultural references aren't enough, the painstaking animation that went into this feature should hold anyone's attention. And plus, it also happens to be one of the best movies on Netflix right now.
Stream it on Netflix here.
The Little Prince (2015)
The 2015 animated film The Little Prince isn't the typical film adaptation of a beloved children's book, and that's part of what makes this ambitious feat in animation so extraordinary. There are two animation styles utilized throughout the movie with traditional CGI being used for the main narrative revolving around a young girl and her new neighbor who reads about a "Little Prince," and then stop-motion for what happens in the book. By mixing these two very distinct styles, The Little Prince offers something new for audiences, even those who grew up reading Antoine de Saint-Exupéry's timeless novella.
Stream it on Netflix here.
Lupin The Third: The Castle Of Cagliostro (1979)
Before Hayao Miyazaki made a name for himself with gems like Spirited Away, My Neighbor Totoro, or any of his other projects with animation house Studio Ghibli, the acclaimed director got his start with Lupin The Third: The Castle of Cagliostro, a 1979 film adaptation of the iconic manga series. Centered around legendary thief Lupin III, the film follows the crook as he tracks down the source of counterfeit money that he stole from a casino, only to find himself part of something much larger. Full of thievery, action, and some light romance, this classic Japanese animated movie is as fun as it gets.
Stream it on Netflix here.
The Princess And The Frog (2009)
Disney doesn't make nearly as many hand-drawn movies as it used to, but that doesn't mean that the studio's efforts are for nothing when its animation team goes back to the basics. That's exactly what happened with the 2009 release of The Princess and the Frog, a reimagining of the classic fairy tale set in the swampy marshes of southern Louisiana. Everything from the depiction of New Orleans and its surrounding areas to the culture (all that gumbo) and even the songs made this an instant classic. It's just a shame that there haven't been any sequels or spinoffs from this breath of fresh air.
Stream it on Netflix here.
Despicable Me (2010)
There are few films that have had as much of an impact on animated movies as Despicable Me, and it's not just because of the Minions (though they don't hurt). Since the release of the 2010 animated juggernaut, Illumination has gone on to release some of the most successful franchises, but it all comes back to Gru and his army of tiny yellow Minions. With clever writing, an impressive voice cast led by Steve Carrell as the evil genius, and some of the best revolutionary animation practices outside of Pixar, it's no wonder this little movie because one of the hottest properties in show business.
Stream it on Netflix here.
Batman: Mask Of The Phantasm (1993)
Since Batman: The Animated Series, aka, the greatest version of the Dark Knight, isn't streaming on Netflix, the next best thing is the 1993 theatrical release from the iconic franchise, Batman: The Mask of the Phantasm. The movie essentially plays like an extended episode of the classic 1990s cartoon series, which should be enough for any diehard fan of the series to enjoy. There are some darker elements to the story which centers around Batman taking on the mysterious Phantasm (as well as The Joker), but those familiar with The Animated Series should be used to that by now.
Stream it on Netflix here.
Mirai (2018)
This next movie probably isn't one that too many people have heard about despite it being nominated for an Academy Award for Best Animated Feature in 2018, but the Japanese film Mirai is one that you should watch. Centered around a young boy who feels forgotten by a family, the story picks up when he runs away and stumbles into a magical garden with the power to transport people through time. Add in some emotional elements about connecting with your family through space and time and you have yourself a new way of seeing the world.
Stream it on Netflix here.
All Dogs Go To Heaven (1989)
There are few movies that pull on your heartstrings more than the 1989 animated fantasy All Dogs Go to Heaven. This funny, yet emotionally grueling story about a canine casino owner who sets out for revenge against his killer after returning from the afterlife makes you wonder how this was passed off as a children's movie when it was first released. Nonetheless, this true classic has withstood the test of time and remains just as enjoyable and poignant as it was on that worn-out VHS tape back in the 1990s.
Stream it on Netflix here.
Ralph Breaks The Internet (2018)
Anyone who thought Wreck-It Ralph was a one-hit-wonder for Disney was in for some bad news when the film's 2018 sequel, Ralph Breaks the Internet stormed into theaters, bringing in a ton of cash and stellar reviews for the video game baddie and pint-size sidekick. The movie packs a similar punch as its predecessor in terms of cultural references but it turns it up a notch with the embodiment of the internet which looks like a sophisticated civilization on crazy pills. The varying styles of animation for each of the core characters is a nice touch and the movie has plenty of eye candy to keep even the most jaded parents entertained.
Stream it on Netflix here.
The Breadwinner (2017)
There are a lot of funny and exciting animated movies on Netflix, but there are also poignant and emotional explorations of the human spirit like 2017's The Breadwinner. Despite its basic animation style, this feature is rich and full of life in its depiction of a young Afghani girl who resorts to cutting her hair and dressing up like a boy in order to support her family after her father is arrested by the Taliban. Nominated for an Academy Award for Best Animated Feature in 2018, The Breadwinner is a raw, yet empowering story of the bond shared between a family and how far a family will go to protect their own.
Stream it on Netflix here.
Cloudy With A Chance Of Meatballs (2009)
Since we started with a movie from the minds of Phil Lord and Chris Miller, why not end it with one of their first projects, the 2009 big-screen adaptation of the 1978 beloved children's book Cloudy with a Chance of Meatballs. Watching how Lord, Miller, and their animation team translated the story about a strange event where food fell from the sky like rain and snow. In the film version, the event is caused by a failed science experiment, which does nothing but help push the plot forward and provide for some highly entertaining and inventive situations. Seriously, this movie is a lot of fun, even for those who lost touch with the wonder of their childhood.
Stream it on Netflix here.
That is just a dozen of the great animated movies available for streaming on Netflix. With more titles getting added each day, there is surely something for everyone (well, at least everyone who likes to have a little fun). If there was something you think I should have included, make sure to drop the title in the comments below.
Your Daily Blend of Entertainment News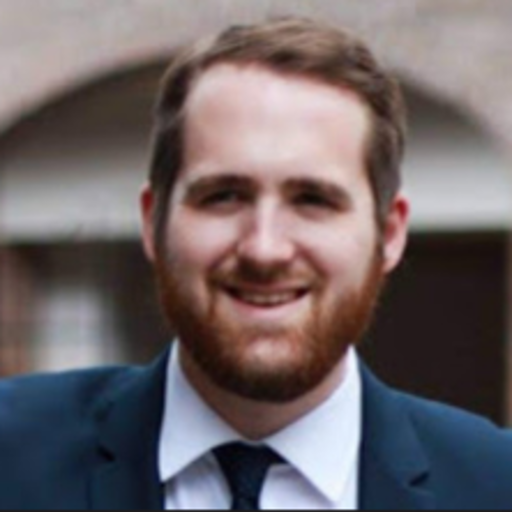 Philip grew up in Louisiana (not New Orleans) before moving to St. Louis after graduating from Louisiana State University-Shreveport. When he's not writing about movies or television, Philip can be found being chased by his three kids, telling his dogs to stop barking at the mailman, or yelling about professional wrestling to his wife. If the stars properly align, he will talk about For Love Of The Game being the best baseball movie of all time.