Where You've Seen These John Wick Characters Before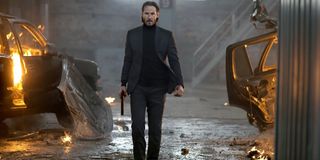 If there is one thing everyone at CinemaBlend loves talking about, it is the John Wick movies, specifically all the crazy random facts about the Keanu Reeves franchise that has provided thrills, chills, and dozens of kills since the character was introduced in 2014. And while we've covered the body count of the first John Wick, who would win in a fight between two of Reeves' most notable, and lethal, characters, and everything else under the sun, one thing we haven't talked about is the insane number of random martial artists, stuntmen, professional wrestlers (hello, Kevin Nash), and even an NBA star, who have shown up to either help or kicked their asses kicked by John Wick.
So, as we wait for the next two installments in the John Wick franchise, let's take a look at all those random faces from the first three films and where you've seen them before. Who knows, you might even see a spokesperson for a certain insurance company. And no, it's not Dean Winters.
Francis (Kevin Nash) - John Wick
Kevin Nash, arguably one of the biggest and most consequential professional wrestlers in the '90s with runs in WWE (then WWF) and WCW, shows up for a hot minute in John Wick as Francis, a bouncer at the Red Circle night club who speaks in code to tell the titular assassin just how many armed guards he can expect on the other side of the door. Nash, who went by nicknames like "Big Daddy Cool" and "Big Sexy" during his 30-year wrestling career, has transitioned to acting in the past 10 years, with appearances in the Magic Mike and its sequel Magic Mike XXL.
Ernest (Boban Marjanovic) - John Wick: Chapter 3 - Parabellum
By the time John Wick: Chapter 3 - Parabellum came around, audiences had seen everything Keanu Reeves' hitman had to offer, and then came the fight with the towering henchman "Ernest" at the New York Public Library who finds himself on the receiving end of a book attack that left him with more than some paper-cuts. Boban Marjanovic, the Serbian center for the Dallas Mavericks, has another film appearance (We Will Be the World Champions) under his belt, but he'll always be remembered for his love of quoting the Divine Comedy and getting his head bashed in by John Wick.
Sumo Assassin (Yamamotoyama Ryuta) - John Wick: Chapter 2
In John Wick: Chapter 2, everyone's favorite assassin with an affinity for dogs is the one being hunted (by everyone in New York City), including "Sumo Assassin," a massive contract killer that is only taken down after Mr. Wick unloads a magazine on the oversized character. And if you thought that the assassin looks like a sumo wrestler it's because he is portrayed by retired Japanese sumo star Yamamotoyama Ryuta. Since stepping down from competition in 2011, Ryuta has appeared on The Bachelorette and the Ed Sheeran video "Shape of You," in addition to his John Wick role.
Shinobi #1 And Shinobi #2 (Cecep Arif Rahman, Yayan Ruhian) - John Wick: Chapter 3 - Parabellum
Just like how CinemaBlend previously put Shinobi #1 and Shinobi #2 together in the ranking of John Wick's greatest opponents, there's no way we could have one without the other here. The amazing knife fight scene involving the Shinobi and John Wick near the end of John Wick: Chapter 3 - Parabellum remains one of the best of the franchise, even if they were allowed to walk away with their lives before Wick takes on Zero (Mark Dacascos). Prior to showing up in third John Wick movie, Cecep Arif Rahman and Yayan Ruhian were both featured in The Raid 2, with Ruhian also appearing in The Raid and Star Wars: Episode VII - The Force Awakens.
Huang (Roger Yuan) John Wick: Chapter 3 - Parabellum
We couldn't make a list of random characters from the John Wick franchise without talking about the insanely epic and inventive weapon museum battle between the neighborhood friendly hitman and a trio of Triad assassins. Huang, the Triad who takes an axe to the side of his head after surviving all those knife wounds, is played by Roger Yuan, an American actor, martial arts fight trainer, and stunt coordinator (he trained Keanu Reeves for 47 Ronin) who has either trained or appeared in 30 movies over his career. With everything from Shanghai Noon to Skyfall under his belt, chances are you've seen Yuan multiple times over the years.
Roma (Roman Mitichyan) - John Wick: Chapter 3 - Parabellum
When John Wick arrives to meet with the Director (Anjelica Huston), the head of the Ruska Roma in John Wick: Chapter 3 - Parabellum, he is asked to remove his belt and other personal belongings before he may enter. And while everyone is probably distracted by the guy with all those face tattoos, Roman Mitichyan's character, Roma, is the one doing all the talking. Mitichyan not only acted in the third installment of the franchise (he also previously appeared as a Red Circle security guard in John Wick), he also did some stunt work. Prior to acting (Argo, Furious 7, Vice), Mitichyan had a 13-year professional MMA career and even appeared on the reality series The Ultimate Fighter.
Russian Assassin (Oleg Prudius) - John Wick: Chapter 2
John Wick: Chapter 2 pretty much picks up where things left off for the recently un-retired assassin when he goes to retrieve his stolen Mustang from a chop shop. Before he can do so, however, John Wick must take down a small army of Russian gangsters, including "Russian Assassin," the larger-than-life beast of a man in coveralls. And if you thought that his bodyslam on Wick looked like something out of WWE, that's because the actor, Oleg Prudius, wrestled for the company from 2006 to 2012 under the name Vladimir Kozlov, making him the third (but probably not last) wrestler to appear in the franchise.
Bowery King Bodyguard (McManus Woodend) - John Wick: Chapter 2, John Wick: Chapter 3 - Parabellum
The introduction of Laurence Fishburne's Bowery King in John Wick: Chapter 2 does a great job of expanding the universe, so to speak, and also gives us another random actor you might have forgotten or didn't know was in the franchise. McManus Woodend is uncredited, but appears as the Bowery King's bodyguard when John Wick first arrives at his secret compound and then again when the Adjudicator shows up in John Wick: Chapter 3 - Parabellum. But Woodend isn't some random person off the street. In fact, he's the person on this list who has probably been seen the most over the years considering he was the GEICO Caveman for a number of years.
Jimmy (Thomas Sadoski) - John Wick, John Wick: Chapter 2
The first two John Wick movies feature a recurring character that provides some great comic relief following some of the most intense moments of the franchise. After Wick takes down the Russian thugs in his house in John Wick, he is greeted by Jimmy, a New York City police officer and friend asking if the assassin in "working again." He shows up again in John Wick: Chapter 2 to ask if Wick had a "gas leak" after his house is blown up. The actor behind the role, Thomas Sadoski, has been in everything from Loser to Wild as well as the HBO drama The Newsroom.
Helen (Bridget Moynahan) - John Wick, John Wick: Chapter 2
And then there is John Wick's late wife, Helen, whose death and parting gift (Daisy) sets the whole John Wick franchise into motion. She isn't exactly a random character, to be fair, but we only see glimpses of her throughout the first two movies (flashbacks and the recorded video on Wick's phone). Still the film's producers brought in a heavyweight to fill the role, none other than Bridget Moynahan. One of the main stars of Blue Bloods, Moynahan has also had big roles in shows like Sex and the City and movies including Coyote Ugly, I, Robot, and Battle: Los Angeles.
Those are just a few of the random actors, wrestlers, martial artists, and stunt actors to appear in the John Wick franchise. With the fourth and fifth chapters only a couple of years away, who knows who will make a one-off appearance in the future.
Your Daily Blend of Entertainment News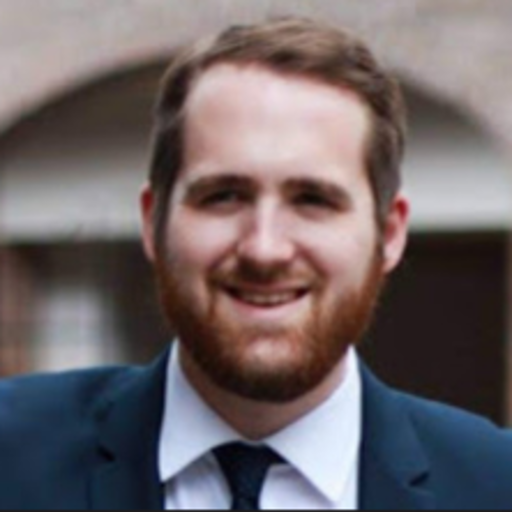 Philip grew up in Louisiana (not New Orleans) before moving to St. Louis after graduating from Louisiana State University-Shreveport. When he's not writing about movies or television, Philip can be found being chased by his three kids, telling his dogs to stop barking at the mailman, or yelling about professional wrestling to his wife. If the stars properly align, he will talk about For Love Of The Game being the best baseball movie of all time.