All The New And Confirmed MCU Characters Announced At Disney's 2020 Investor Call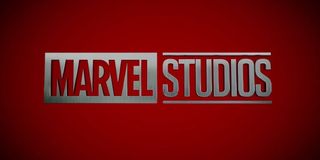 This past year has been a trying time for Marvel fans, habituated by a new blockbuster MCU movie coming every several months after over a decade of buildup from Iron Man to Spider-Man: Far From Home. But in the new year, a new age will dawn for the franchise with Phase 4 now officially kicking off on Disney+ in January with Wandavision. Throughout 2021 and beyond, the studio has set a number of projects to hit theaters and streaming. During December's Investor Day, Walt Disney Studios announced a slew of new projects and announced more specifics about the new recruits coming to Marvel.
So let's break down the new and confirmed characters coming to the MCU in the near future, along with the actors who will be playing them. As you know, Marvel has a tendency to veil its reveals in secrecy, so while we have a little bit of info about these new characters, what the franchise really has up its sleeves for them remains to be seen. Check them out:
Katy (Awkwafina)
First up let's get into the new details we know about Shang-Chi and the Legend of the Ten Rings, set to come out July 2021. We already knew Crazy Rich Asians and Jumanji: the Next Level actress Awkwafina was going to be part of the project, but now we know who she will be playing… kind of. All we know for now is that she will be playing a character called "Katy," who is apparently a friend to Simu Liu's Shang-Chi. The actress recently said she can "relate" to her Shang-Chi character, who will be "thrust into a world where she doesn't really know what to do," per Stylecaster.
Jiang Nan (Michelle Yeoh)
Shang-Chi will feature a small Crazy Rich Asians reunion, with Michelle Yeoh also set to play a character called Jiang Nan in the movie. What's interesting about Yeoh's casting is the actress has already appeared in a previous Marvel movie, playing Aleta Ogord in Guardians of the Galaxy Vol. 2. Chances are they are completely unconnected, but at this point we have no idea who Jiang Nan will be in the project. She may be related to another new confirmed character, as The Undoing's Fala Chen is playing, Jiang Li. Perhaps they are mother and daughter?
Jon Jon (Ronny Chieng)
Rounding out the Crazy Rich Asians stars to be featured in Shang-Chi is Ronny Chieng, who played the insufferable Eddie Cheng in the 2018 rom-com. His character is called "Jon Jon," which yet again gives us little information about what the character will actually be. The overall storyline of Shang-Chi and the Legend of the Ten Rings will center around the titular organization that Shang-Chi becomes enamored with, forcing him to "confront the past he left behind," according to the official synopsis.
Razor Fist (Florian Munteanu)
Before Disney's Investor Day, we knew Tony Leung would be playing The Mandarin in Shang-Chi, a.k.a. the leader of the Ten Rings terrorist organization. Now we know for sure that another villain will be part of the action epic. Romanian professional heavyweight boxer Florian Munteanu, who played Viktor Drago in Creed II, will portray Razor Fist, a character who has been used in different contexts throughout Marvel Comics history. But usually, one or both his hands are surgically replaced with steel blades to use as weapons. Razor Fist will certainly be featured in some awesome fight sequences.
Kazimierz Kazimierczak (Fra Fee)
Let's move on to Hawkeye, a Disney+ television series expected to hit streaming in fall 2021. One new character that was confirmed at Disney's Investor Day is Kazimierz Kazimierczak, who will be played by Les Miserables actor Fra Fee. In the comics, Kazi was born in a circus family, who were all killed in a tragic accident. He's a villain who goes by the alias Clown and is an adversary to Hawkeye. Clown has specifically been hired by mob bosses like Kingpin to go after the archer.
Maya Lopez (Alaqua Cox)
Also set to appear in the Hawkeye television series, which will star Jeremy Renner, Hailee Steinfeld and Vera Farmiga, is Alaqua Cox as Maya Lopez, a.k.a. Echo. Cox is a deaf Native American who will be making her acting debut in the Marvel project as the character. The comic character was born deaf and is the daughter of a mob enforcer who worked for Kingpin. Sadly, Maya's father was murdered in front of her, and then she was taken in by Kingpin and raised to be very talented. As Echo, she can copy motions she sees. What's interesting about both new Hawkeye characters is they have ties to Kingpin, who was last seen in live action in Netflix's Daredevil series.
America Chavez (Xochitl Gomez)
Moving into 2022, it was also announced that some fresh blood will be joining Doctor Strange in the Multiverse of Madness, set to come out in March of that year. As reported in October, but confirmed at Disney's Investor Day, 14-year-old The Babysitter's Club actress Xochitl Gomez will be playing America Chavez. In the comics, Ms. America grows up in a place called the "Utopian Parallel," a dimension out of time and space within the Multiverse. As we know, Doctor Strange will be opening the Multiverse, and assumedly America will be one character to spill out of it or be traveled to during the highly-anticipated Sam Raimi movie.
Gorr The God Butcher (Christian Bale)
The highest profile actor to be confirmed within the MCU during Disney's recent updates is Christian Bale, who will move from his legendary DC roots in the Dark Knight franchise to playing an MCU supervillain known as Gorr the God Butcher. We've known for most of the year that Bale was joining Marvel for Thor: Love and Thunder, but not many expected he'd take on this character specifically. Gorr is a character who is born on a nameless planet in a harsh environment without much food, with his family tragically killed by the circumstances. His rough life with prayers to the gods never answered, he believed they did not exist. When he comes across a pair of battling gods in the comics and finds out he was wrong, he decides to make it his life's work to seek vengeance against all gods. Last time I checked, Thor is a god.
Cassie Lang (Kathryn Newton)
Ant-Man fans rejoice! It was also officially revealed that a third movie starring Paul Rudd, Evangeline Lily, Michael Douglas and Michelle Pfeiffer is in development at Marvel. The movie expected to come in 2022 will be called Ant-Man and the Wasp: Quantumania. Along with the exciting news that Lovecraft Country's Jonathan Majors reportedly playing Kang the Conqueror, Scott Lang's daughter Cassie will return, but this time with Freaky and Detective Pikachu star Kathryn Newton playing her all grown up. It's a bummer for Emma Fuhrmann, who played her in Avengers: Endgame, but we're excited to see Newton become a hero in her father's footsteps.
Ironheart (Dominique Thorne)
Lastly, it was officially announced that there would be a new iron clad hero in town following Robert Downey Jr's exit from Iron Man in Avengers: Endgame last year. 23-year-old Dominque Thorne will be playing Riri Williams aka Ironheart for a Disney+ series on the way. Thorne has only been in a couple projects thus far, including Barry Jenkins' If Beale Street Could Talk and Shaka King's upcoming Judas and the Black Messiah. Ironheart is a relatively new Marvel Comics character centering on a young genius who builds her own iron suit and continues Tony Stark's legacy. It sounds like the Ironheart series is in early development, without a release date quite yet.
Let us know in the comments below which of the above characters you're looking forward to seeing debut in the MCU. Keep track of all the upcoming movies and television shows coming out next year with our handy guide.
YA genre tribute. Horror May Queen. Word webslinger. All her writing should be read in Sarah Connor's Terminator 2 voice over.
Your Daily Blend of Entertainment News
Thank you for signing up to CinemaBlend. You will receive a verification email shortly.
There was a problem. Please refresh the page and try again.