Where You've Seen The Little Things Cast, Including Denzel Washington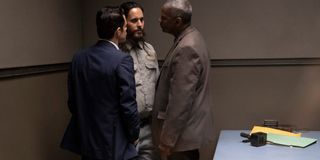 What do St. Elsewhere, Free Willy, and Mr. Mom have in common? Well, it's The Little Things that connect them. John Lee Hancock's gritty crime thriller about two detectives who will stop at nothing to track down a sadistic serial killer has one of the most stacked casts from top to bottom, including a few examples of "Hey, that guy was on The Wire." Besides the trio of Oscar winners — Denzel Washington, Rami Malek, and Jared Leto — The Little Things cast features some of film and television's greatest character actors who make this haunting cat-and-mouse game all the more enjoyable.
But, when watching The Little Things, you may be asking yourself where, exactly, you've seen all of the different actors who fill up the screen through the film's two-hour runtime. From former child actors to a few of HBO's resident players, this tense drama has a little bit of everything. Say what you will about the movie and its trappings, but The Little Things cast is something to behold.
Denzel Washington (Joe "Deke" Deacon)
Denzel Washington, an actor with one of the most successful (from a financial and cultural standpoint) careers in the history of Hollywood, and his portrayal of embattled Kern County Sheriff's deputy Joe "Deke" Deacon is latest in a series of roles that prove why the two-time Oscar winner has remained such a dominant force since breaking out in the '80s medical drama, St. Elsewhere. With award-winning performances in Glory and Training Day, Washington's characters have found themselves on both sides of the law (and sometimes in-between) on multiple occasions over the years. Over time, we've watched the young and explosive newcomer become a seasoned pro with a command of the screen and ability to pull greatness out of thin air.
Rami Malek (Jim Baxter)
There is a certain quality about Rami Malek that prevents you from looking away whenever he's on screen, and that's the case for his character, Los Angeles Sheriff's Department detective Jim Baxter, in The Little Things. The Oscar winner (Best Actor in a Lead Role for Bohemian Rhapsody) has this look his eyes and manner of speaking in roles like Elliot Alderson in Mr. Robot, Louis Dega in Papillon, and and even Pharaoh Ahkmenrah in the Night at the Museum franchise, that draws you in and never lets go. With Malek appearing as the unsettling and villainous Safin in the upcoming James Bond film No Time to Die, we'll be seeing much more of this talented and versatile actor.
Jared Leto (Albert Sparma)
During the middle of The Little Things, when Jared Leto's (who was nominated for a Golden Globe) Albert Sparma is at his weirdest and most unsettling state, it's easy to forget that those sunken eyes, sharp cheeks, and off-putting body language belong to the same actor who took home an Oscar for his portrayal of Rayon in Dallas Buyers Club, or even heartthrob Jordan Catalano on the '90s teen drama My So Called Life. But yes, that is the same man who gave emotionally-driven performances in Requiem for a Dream, showed up in American Psycho as the detestable Paul Allen, and didn't get enough screen-time in Suicide Squad (something that Zach Snyder looks to remedy in the new Justice League).
Chris Bauer (Sal Rizoli)
Fans of HBO classics like The Wire and True Blood were, undoubtedly, stoked to see Chris Bauer get plenty of time on the screen in The Little Things as detective Sal Rizoli, and for good reason. Over the years, Bauer, who has also had lead roles on everything from The Deuce to The Third Watch, has become one of the most prolific character actors in any number of television shows, with credits for appearances on everything from The Good Wife to Law and Order and even comedies like Parks and Recreation. But, to some of us out there, Bauer will always be Frank Sobotka, the ill-fated union leader on The Wire Season 2, a plot that helped the show expand its reach in the early goings.
Michael Hyatt (Flo Dunigan)
Michael Hyatt, who portrays Los Angeles Sheriff's Department pathologist Flo Dunigan, is another member of The Little Things cast who has appeared on The Wire, where she played Brianna Barksdale, the older sister of the show's main drug lord. Since then, Hyatt has gone on to appear on shows like The West Wing, 24, and Law and Order on multiple occasions. More recently, Hyatt has had main roles on Snowfall, The Comey Rule, and Crazy Ex-Girlfriend, to name only a few.
Terry Kinney (Carl Farris)
One of the biggest surprises to see in The Little Things was the presence of Terry Kinney's Los Angeles Sheriff's Department captain Carl Farris, whose history with Denzel Washington's Deke Deacon unfolds over the course of the movie. The longtime director of productions at Chicago's Steppenwolf Theatre, Kinney is probably best known for his take on Tim McManus, the mastermind behind the Emerald City Unit on the HBO prison drama Oz, but his career doesn't begin or end there. Over the years, Kinney has shown up in movies like The Firm and Extremely Wicked, Shockingly Evil and Vile and countless TV shows like Elementary, Fargo, and Billions.
Natalie Morales (Jamie Estrada)
Another actor in The Little Things with an impressive list of credits is Natalie Morales, who plays detective Jamie Estrada. Prior to becoming a presence in the serial killer thriller, Morales made a name for herself with runs on shows like Parks and Recreation, White Collar, and Girls. Morales has also served in supporting roles in everything from the buddy cop comedy Stuber, Spider-Man: Into the Spider-Verse, and even in 2010's Wall Street: Money Never Sleeps. More recently, Morales joined the cast of Dead to Me, so, hopefully, we'll see more of her in the Netflix dark comedy's third and final season.
Frederick Koehler (Stan Peters)
Remember Stan Peters, one of the suspects brought in for interrogation in The Little Things? He's the one that ends up having a rough go of things after Deke plays some head games regrading an old case. The actor who played the nervous character is Frederick Koehler, who is probably best known for his role as Alex Butler, the Michael Keaton's onscreen son in the 1983 comedy Mr. Mom. Over the years, Koehler has shown up on Oz (like just about everyone), the Death Race franchise, and even American Horror Story: Roanoke, where he appeared in four episodes as Lot Polk.
Isabel Arraiza (Ana Baxter)
One of the fresher faces in the cast of The Little Things is Isabel Arraiza, who portrays Ana Baxter, the wife of Rami Malek's Jim. Prior to landing the role in John Lee Hancock's crime thriller, Arraiza appeared on the USA series Pearson as well the Crackle original The Oath. She has also had smaller roles on Prodigal Son and Elementary.
Glenn Morshower (Henry Davis)
One of the members of the supporting cast of The Little Things that will make you shout, "Hey, it's that guy," is Glenn Morshower, who plays Kern County Sheriff's Department captain Henry Davis, the man who essentially sets Deke's journey into motion. Just look up Morshower and you'll find shows like The West Wing, 24, The X-Files, Agents of S.H.I.E.L.D., and Supergirl. And that doesn't even include his film credits for movies like X-Men: First Class, Moneyball, the Transformers franchise, and Air Force One.
Jason James Richter (Detective Dennis Williams)
There is more than one former child actor in The Little Things, as Jason James Richter, who played Jesse in Free Willy and its two sequels, plays detective Dennis Williams. Over the years, Richter has appeared in movies like Tekken and The Brawler, as well as TV shows like Bones and Criminal Minds: Suspect Behavior, but he will always be remembered for his bond with the lovable killer whale in the 1993 family-friendly classic.
John Harlan Kim (Officer Henderson)
John Harlan Kim appears as Officer Henderson, the member of the Los Angeles Police Department on the receiving end of Jim Baxter's anger in The Little Things' first crime scene. Kim, who first got his start in the HBO miniseries The Pacific (which also featured Rami Malek, oddly enough) has gone on to have main roles in The Librarians and 9-1-1, as well as recurring roles in shows like Hawaii Five-0.
Lee Garlington (Landlady)
And then there is Lee Garlington's character, Landlady, in The Little Things. Despite only being in the movie for one scene (the one involving Deke going back to the scene of the crime to look for more evidence), Garlington makes the most of her time and runs with it. Over the years, the veteran film and television actress has appeared in everything from Field of Dreams to Cobra and shows like Roseanne, Six Feet Under, and The West Wing. Garlington's biggest claim to fame, however, is playing Claire the waitress in the Seinfeld pilot, a character that was ultimately dropped.
That is just a portion of the impressive cast in The Little Things. Did you spot everyone who was listed? If not, you might want to go back and watch it again before it leaves HBO Max on February 28.
Your Daily Blend of Entertainment News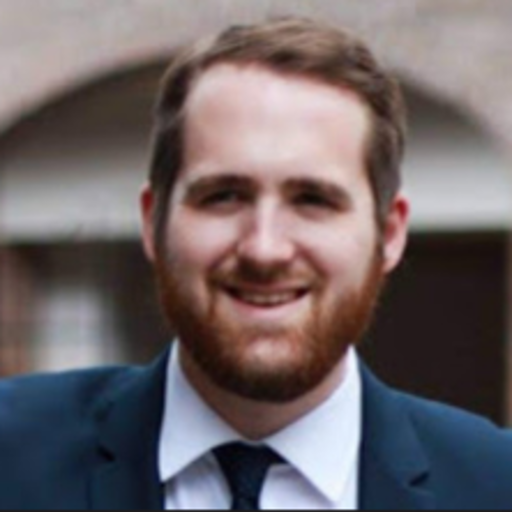 Philip grew up in Louisiana (not New Orleans) before moving to St. Louis after graduating from Louisiana State University-Shreveport. When he's not writing about movies or television, Philip can be found being chased by his three kids, telling his dogs to stop barking at the mailman, or yelling about professional wrestling to his wife. If the stars properly align, he will talk about For Love Of The Game being the best baseball movie of all time.