Evan Peters: What To Watch On Streaming If You Like The Quicksilver Actor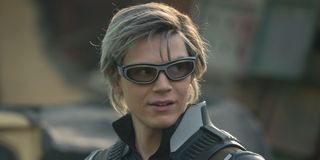 CinemaBlend participates in affiliate programs with various companies. We may earn a commission when you click on or make purchases via links.
Recently, I thought it might be fun to revisit the career of Evan Peters, one of the breakout stars of American Horror Story, but not for any particular reason. It especially has nothing to with his surprising turn as Quicksilver in the X-Men movies, even though I am very interested in taking another look at those. But, again, out of no specific cause.
Acting since he was a child, the now 34-year-old St. Louis native has established himself as one of the most versatile and charismatic talents of his generation by playing a vast plethora of unique individuals in equally unique projects. Even in his smallest roles, you can tell that his attention to character is always a priority of the utmost importance.
If you happen to have also caught an interest in watching some of the most notable, fun, and even obscure films and TV shows starring Evan Peters, how about I save you some time by sharing my binge list with you? The following are a few examples of the actor's greatest hits that are all currently available to stream on most of your favorite streaming services, starting with the show made him a household name.
American Horror Story (Netflix, Hulu, Amazon Prime)
A family discovers their new house is a haven for the dead, a wrongfully diagnosed mental patient discovers his institution is a haven for evil, and a group of counselors discover they may not return home from summer camp in the early 1980s are just some of the hair-raising, psychosexual tales told one season at a time on this groundbreaking anthology series from creators Ryan Murphy and Brad Falchuk.
Why Evan Peters Fans Will Like It: Fans of American Horror Story first fell for Evans Peters from his chilling performance in Season 1, but the dizzying variety of characters he has played in its subsequent years could alone be used for a demo reel to display his impressive range acting abilities.
Stream American Horror Story on Netflix here, on Hulu here, or on Amazon Prime here.
An American Crime (Tubi, Crackle, Peacock, Vudu, YouTube)
A couple of traveling carnies leave their two teenage daughters in the care of their friend, a single mother with six children (Catherine Keener), unwitting to the cruel and inhumane torture she will put their eldest (Elliot Page) through.
Why Evan Peters Fans Will Like It: If you want to talk about a real American horror story, the unspeakable circumstances that led to 16-year-old Sylvia Likens' death while held captive in Gertrude Baniszewski's Indiana basement in 1965 inspired An American Crime, in which Evan Peters plays one of the several children who not only bore witness to the tragedy, but actively participated in it.
Stream An American Crime on Tubi here, on Crackle here, on Peacock here, on Vudu here, or on YouTube here.
American Animals (Amazon Prime)
A quartet of smart college students (Evan Peters, Black Jenner, Barry Keoghan, and Jared Abrahamson) attempt to live out the glory of their favorite crime movie characters by stealing from their own Kentucky university's campus library.
Why Evan Peters Fans Will Like It: In yet another fact-based film starring Evan Peters with the word "American" in the title, American Animals is a recreation of the unusual 2004 heist at it center, as told by its real participants through interviews interspersed within the dramatized scenes.
Stream American Animals on Amazon Prime here.
Sleepover (Netflix, Tubi)
On the last night of their eighth grade year, four girls (including Alexa Vega of the Spy Kids movies) participate in an elaborate scavenger hunt against a popular clique (including a young, pre-Marvel Brie Larson) in hopes to upgrade their social status before high school.
Why Evan Peters Fans Will Like It: Because no all-girls Sleepover is complete without an unannounced visit by local boys, Evan Peters appears as one of those extremely awkward and nerdy youngsters who invites themselves in on the trouble in this 2004 family comedy that, while a shameless product of its time, often succeeds as an endearing John Hughes throwback.
Stream Sleepover on Netflix here or on Tubi here.
Phil Of The Future (Disney+)
A young man from the 22nd Century (Ricky Ullman) and his family struggle to fit in with modern society after they wreck their time-traveling RV in 2004 during a vacation exploring the past.
Why Evan Peters Fans Will Like It: In one of his first major television roles, Evan Peters gives a performance (similarly outrageous to his Sleepover role) as Seth Wosmer, a present-day friend to the title character of Phil of the Future - a surprisingly charming and inventive Disney Channel original series.
Stream Phil of the Future on Disney+ here.
I Am Woman (Netflix)
Single mother Helen Reddy (Tilda Cobham-Hervey) comes to New York from Australia with dreams of a singing career and ends up also becoming an icon of the feminist movement in the 1970s.
Why Evan Peters Fans Will Like It: Named after Helen Reddy's empowering signature anthem, I Am Woman is also a powerful and inspirational account of the late, legendary singer's struggles to make it in the business and make ends meet, including her increasingly turbulent relationship with her manager and husband Jeff Wald, played by Evan Peters.
Stream I Am Woman on Netflix here.
Elvis & Nixon (Amazon Prime)
In December 1970, musician Elvis Presley (Academy Award-nominee Michael Shannon) arrives on the White House lawn withe a request to speak to President Richard M. Nixon (Kevin Spacey), sparking one of the most bizarre meetings between two American icons in history.
Why Evan Peters Fans Will Like It: The single most sought-after photo in the National Archives is the legendary shot of the King of Rock 'n Roll posing with the controversial 37th president of the United States and Elvis & Nixon offers an amusing, comical inside look at what went on in the Oval Office that day, featuring Evan Peters as Nixon's Under Secretary of Transportation Egil "Bud" Krogh, who would later become imprisoned for his involvement in the Watergate Scandal.
Stream Elvis & Nixon on Amazon Prime here.
Never Back Down (Cinemax)
A young rebel (Sean Faris) lured into an underground fight club at his new high school seeks the guidance of an aging veteran of the ring (Djimon Honsou) in hopes to best his rival, a local martial arts champion.
Why Evan Peters Fans Will Like It: In 2008, Evan Peters re-teamed with his Sleepover co-star Sean Faris to, once again, give into his early typecasting as the awkward, annoying comic relief of Never Back Down, which has since earned a reputation as a guilty pleasure among audiences that love some no-holds barred, kick-ass action.
Stream Never Back Down on Cinemax here.
Kick-Ass (Peacock)
An average, unpopular teen decides to take on the fragile responsibility of fighting crime with a flashy, new alias and a colorful costume and ends up inspiring a new wave of vigilante justice in his city, much to the chagrin of a notorious local mobster.
Why Evan Peters Fans Will Like It: In Matthew Vaughn's darkly humorous adaptation of Mark Millar's Image comic (in which the brutal violence outweighs the comedy), Evan Peters plays the unwitting best friend of the title character of Kick-Ass, played by Aaron Taylor-Johnson, whom Peters would one day have a little more in common with in a different superhero movie.
Stream Kick-Ass on Peacock here.
Evan Peters' X-Men Movies (Disney+, HBO Max)
After looking deeper into the origins of the mutant vigilante group in 2011's X-Men: First Class (directed by Kick-Ass helmer Matthew Vaughn), the film franchise would change the course of its history again (and again and again) with the generation-fusing 1970s flashback of X-Men: Days of Future Past in 2014, the earth-shattering '80s-set X-Men: Apocalypse two years later, and 2019's X-Men: Dark Phoenix ending that era in the 1990s.
Why Evan Peters Fans Will Like It: All three of the Marvel-inspired period pieces above have one dazzling element in common - the scene-stealing presence of Evan Peters in a comparatively more comic book accurate portrayal of Pietro Maximoff than Aaron Taylor-Johnson's MCU role (other being named Peter here), who proves how he got the nickname Quicksilver in what many consider the most brilliant sequence from Days of Future Past or of the whole X-Men series.
Stream X-Men: Days of Future Past on Disney+ here. *
*Stream X-Men: Apocalypse on Disney+ here. *
*Stream X-Men: Dark Phoenix on HBO Max here.
Deadpool 2 (Hulu)
After suffering the worst in the series of tragedies that is his life, Wade Wilson (Ryan Reynolds, returning as both star and producer again because control issues much?) seeks redemption from his anti-heroic ways, if not for a brooding, metal-armed badass out of time who is not The Winter Soldier - or Thanos - (Josh Brolin) getting in the way.
Why Evan Peters Fans Will Like It: On the other hand, I am not sure if anyone has stolen the show in a comic book movie as hilariously as Evan Peters (and several others from the main X-Men series cast) did in Deadpool 2 with a brilliantly-timed bit sending up the Merc with a Mouth's lack of attention in a franchise he is technically to.
Stream Deapool 2 on Hulu here.
Did you see that cameo coming? The one in Deadpool 2, I mean, and not one from any other Marvel Comics adaptation that I can think of? Well, for any other time in the future that Evan Peters unexpectedly shows up in something, we will be sure to comment on the event and what it could mean for popular culture here on CinemaBlend, where you can find more of own celebrity-specific streaming recommendations as well.
Your Daily Blend of Entertainment News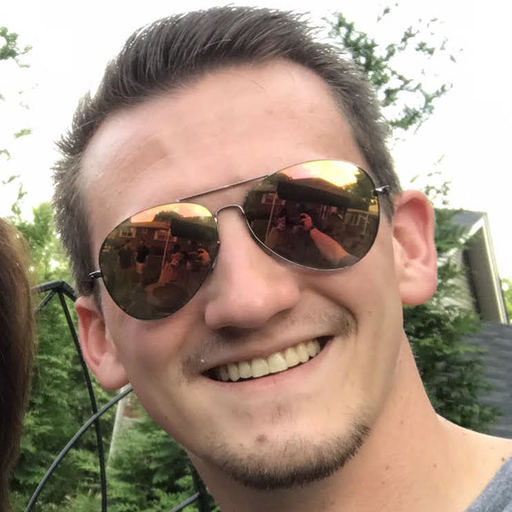 Jason has been writing since he was able to pick up a washable marker, with which he wrote his debut illustrated children's story, later transitioning to a short-lived comic book series and (very) amateur filmmaking before finally settling on pursuing a career in writing about movies in lieu of making them. Look for his name in almost any article about Batman.