Chris Hemsworth's Funniest Characters, Ranked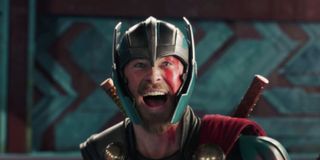 You take one look at Chris Hemsworth and his casting as the Marvel Cinematic Universe's interpretation of the God of Thunder comes at no surprise. What would come as a surprise, to even his biggest fans, is that the jacked Australian actor has been gifted with a charming wit and impeccable comedic timing that would one day pour into his portrayal of Thor and, unexpectedly, make the character (and himself) more popular than ever.
Of course, the MCU (or the refreshing change of pace that is Taika Waititi's Thor: Ragnarok, specifically) was not the first production, or even the first franchise, that allowed the now 37-year-old heartthrob to show how funny he could be. However, it would still come relatively late in Chris Hemsworth's career, which was mainly defined at the time by roles in additional action and fantasy flicks such as Snow White and the Huntsman, the 2012 remake of Red Dawn, and his brief cameo as Captain Kirk's dad, George, in J.J. Abrams' Star Trek reboot. I could also mention his three year stint on the Aussie soap opera Home and Away in his early 20s, but that show is already a common rite of passage for many actors from down under.
Luckily, Chris Hemsworth's career is now defined by more than just every time he has saved the world, but also every time he has made us laugh (on some occasions, at the same time). Yet, out of all of his greatest achievements in the category of humor, which character deserves the most credit? We attempt to answer that question by ranking the greatest comedic characters he has played thus far, starting with one of his more underrated performances in an otherwise widely praised, genre-bending modern classic.
5. Curt (The Cabin In The Woods)
The truth behind the most egregious horror movie cliches is revealed in this clever send-up, as seen through the eyes of five archetypical college students, including Chris Hemsworth's Curt as the absent-minded jock. Once things go wrong during their weekend at a creepy, old camping spot, he suggests the always ill-fated idea to split up, much to the surprise of his friends who usually know him to be one of the brainier members of the bunch.
Without giving away the secret behind this hilarious twist on a common trope, Hemsworth's earnest approach is crucial to its expectation-crushing effect. Curt may not be the funniest character in The Cabin in the Woods (released in 2012, but actually filmed prior to the actor's Thor casting), but he remains a testament to Hemsworth's ability to bring out an extra layer of depth to his performances.
4. Agent H (Men In Black: International)
I remember when I saw the fourth installment of the Men in Black franchise in 2019, I initially felt positive about it. That was until I realized that the only thing I truly enjoyed about it was the chemistry between Thor: Ragnarok co-stars Tessa Thompson and Chris Hemsworth as the lead duo.
Agent H, a celebrated veteran of the MIB's UK branch who partners with Thompson's newbie Agent M to investigate a mole in the alien defense organization, earns a spot on this list purely as yet another example of Hemsworth's character-enhancing abilities. Thanks to his charming wit and clear devotion to make the character more than the same old heroic playboy role, he came closer to saving Men in Black: International from being a bland, uninspired disappointment than it may have even deserved.
3. Stone Crandall (Vacation)
At risk of continuing a running trend of mentioning bland, uninspired disappointments (in my opinion, that is), I bring up this 2015 soft reboot of the comedy franchise once led by Chevy Chase, in which Ed Helms takes over as a grown-up Rusty Griswold. Rusty, his wife, Debbie (Christina Applegate), and their two sons make a stop on their disastrous cross-country trip to visit his sister, Audrey (Leslie Mann), and her wealthy husband, Stone Crandall (Chris Hemsworth).
While it could have just been the surprise of seeing the Australian action star in a raunchy comedy at the time, his uproarious performance as a crass Texan with no qualms showing off his six pack (among other things) is easily the best thing about Vacation, a sequel that nobody really had much interest in until Hemsworth's involvement. Some might say the same about our next entry.
2. Kevin (Ghostbusters)
In a reimagining of the beloved 1984 supernatural comedy that puts four of the world's funniest women in proton packs, Chris Hemsworth honors the film's gender-swap theme by playing the Ghostbusters' receptionist, Kevin. Even in 2016, it was still unexpected to see the actor as a shockingly incompetent administrative assistant, especially when you learn how involved he was in the creation of the surprisingly funny scene-stealer. One of the funniest bits from Paul Feig's Ghostbusters is when Kevin wipes his eyes right through his empty eyeglass frames before explaining to the curious Abby (Melissa McCarthy) he took the lenses out to keep them from getting dirty. Believe it or not, this was actually one of many unscripted moments from that entire sequence that prove Hemsworth's knack for improv.
Honorable Mention: Wes Windsong (Tourism Australia: Dundee)
Before I get to my pick of Chris Hemsworth's finest comedic achievement, I wanted to put the spotlight on his appearance in this trailer for a Crocodile Dundee sequel that actually turned out to be an Australian tourism ad which ran during the 2018 Super Bowl. I know this technically should not count, but, as Australia native and tour guide Wes Windsong, Hemsworth plays off of Danny McBride as the unlikely son of Paul Hogan's iconic outback adventurer so well that I almost wish we could have seen that movie for real. Of course, as our Number One pick proves, achieving comedy gold is all about where you place it.
1. Thor (Marvel Cinematic Universe)
In any other universe, you never would have seen this comic book hero on a list of Chris Hemsworth's funniest roles, let alone at the top. In fact, it still seems odd to consider the comedic figure Thor has grown into, not just for his initially earnest depiction, but the tragedy that befell the character as this evolution was taking place, from his father's death in Thor: Ragnarok to Loki's (supposed) death and his own failure to defeat Thanos in Avengers: Infinity War.
If you ask me, that is exactly why the God of Thunder earns the top spot. Even at his lowest moments, Thor continues to bring on the humor in a way that is either heroically charming (i.e., calling Hulk "a friend from work" before battling in an arena) or deeply self-effacing (i.e., his hopeless, drunken stupor in Avengers: Endgame), but always balanced to perfection by Chris Hemsworth. No one else could have made the character this funny and still made it feel so right.
You know, I have actually met a few people who disagree with that last statement and prefer Thor in The Dark World or Kenneth Branagh's 2011 film to him in Ragnarok and beyond. To each their own, I suppose. That being said, if funny Thor is not your thing either, which Chris Hemsworth role makes you laugh the hardest?
This poll is no longer available.
Your Daily Blend of Entertainment News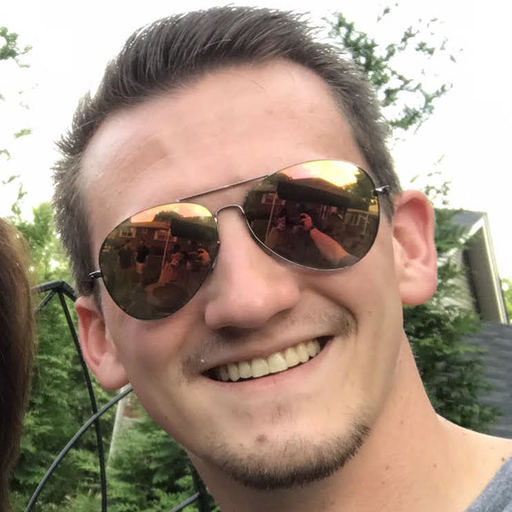 Jason has been writing since he was able to pick up a washable marker, with which he wrote his debut illustrated children's story, later transitioning to a short-lived comic book series and (very) amateur filmmaking before finally settling on pursuing a career in writing about movies in lieu of making them. Look for his name in almost any article about Batman.