Why Mortal Kombat Was Right To Save Johnny Cage For A Potential Sequel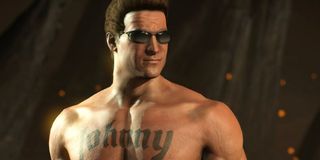 CinemaBlend participates in affiliate programs with various companies. We may earn a commission when you click on or make purchases via links.
Warning: spoilers for Mortal Kombat are in play. If you haven't seen the film yet and want to remain unspoiled, hit that "Back" button. It's ok, we'll be here once you're all caught up.
Mortal Kombat won the box office this weekend, though it was quite the close call. Still, a victory is a victory, even if it isn't flawless, which means the case for a sequel is already starting to form pretty visibly. That news, on top of the fact that director Simon McQuoid's film blatantly teases a potential new installment will include fan favorite Johnny Cage, should be enough to stoke all the Mortal Kombat 2 talk that Warner Bros could want to see on the internet. And make no mistake, the filmmakers were absolutely right to save Mr. Cage for a potential sequel for several key reasons.
The First Mortal Kombat Film Was Setting Up The Franchise
One of the big complaints about Mortal Kombat, besides not having enough Johnny Cage, was the fact that there wasn't a proper tournament shown off in the movie's storyline. But when you think about it, the lack of Mortal Kombat's titular showdown, and the egotistical Hollywood star who fights in its ranks, both boil down to a common point of order. This is supposed to be the start of a Mortal Kombat franchise, which means the franchise's foundation needs to be properly set up.
More specifically, the role of Cole Young (Lewis Tan) and his place as the latest and best hope for the Hisashi bloodline to defend Earthrealm needed to be front and center in Mortal Kombat. Not to mention, Shang Tsung (Chin Han) has also been set up as one of the big bads in that universe, who is willing to go as far as eliminate all rival champions outside of standard tournament play if it means he'll win. The stakes for the series on the whole have been properly set, so now the tournament, and Johnny Cage, can obviously come into play.
Johnny Cage Is The Perfect Sequel Bait Due To His Popularity
When you think back to that original roster of Mortal Kombat fighters, Johnny Cage is one of the most iconic kombatants to have ever thrown a punch. As soon as he was announced as not being part of the new film's lineup, it was enough to send fans digging into the reasons why. This only makes the anticipation for his eventual cinematic return all the more hotly awaited. You can't put all the fighters on the field in the first movie, as teasing Shao Kahn's arrival only works so many times.
Even Simon McQuoid and the writers behind Mortal Kombat knew that, as the first film literally ends with Cole Young being given the job to recruit Johnny into the fold for the next round of Kombat. Going as far as showing a poster for Johnny Cage's latest film, Citizen Cage, and leaving out his face, this tease is an absolute uppercut of sequel bait, all but promising a good time for audiences if they make enough noise to see Round 2 go into production.
There Was Only Ever Room For One Egotistical Smart-Ass In Mortal Kombat
Mortal Kombat's Kano (Josh Lawson) may have made the ultimate heel turn, throwing in his lot with Shang Tsung and the rest of his goons, but he's still admittedly one of the standouts in the first film's cast list. Ready to crack a joke one moment and rip out the heart of a Reptile the next, Lawson's fast talking bravado made for a lot of memorable moments in Mortal Kombat. Those moments would have been a bit too much if they had to be shared with the very similar Johnny Cage.
Leaving Johnny Cage out of the fun was a deliberate act, not only to save a legacy favorite for a potential Mortal Kombat 2, but also because there's only ever room for one egotistical smart-ass in any story. Kano's presence helps balance the plot of Mortal Kombat, as he's allowed to freely interject humor, sass and threats of bodily harm via eye laser at any given moment. To have two characters like that, at least in your first story, is overkill; though should Kano be resurrected, his eventual match with Johnny will probably be a centerpiece for later in the film, after Mr. Cage has established himself as the alpha smart-ass.
Casting Johnny Cage Is Not Going To Be Easy
It doesn't feel like it's a question of if Johnny Cage will ever be in a Mortal Kombat movie, but rather when he should make his grand debut. Part of that very equation to rationalize the strategic deployment of all things Cage is the crucial decision of who should be cast in the role. Which, to the surprise of no one, is a subject that's quite popular to mention in the discourse surrounding Mortal Kombat, as there's a lot of expectations hinging on that choice.
Casting Johnny Cage is going to be as easy as casting the next James Bond, as all the memories and expectations the fandom have pinned on this Mortal Kombat legend are going to compete with the realities that the sequel's crew will have to navigate. Suggestions ranging from Nicolas Cage to WWE star The Miz have been flying around, and a consensus hasn't been landed on just yet. Even the cast of this first film have their opinions, so the more time Warner Bros and company have to vet and decide on a proper Johnny Cage, the better.
In its first time out as a rebooted franchise, Mortal Kombat has a lot on its mind when it comes to living up to the original Midway/NetherRealm Studios legacy of games. Just as the Fatalities were carefully planned out, that very same level of care was taken to make this first step back into theaters as balanced as possible. With the hard stuff out of the way, Johnny Cage, and an even greater step forward into the Mortal Kombat legacy, are now both possible. Just don't touch his $500 sunglasses. He's very protective of those.
If you've read this entire rundown without seeing Mortal Kombat, or should you want to revisit the action for yourself, you can do just that rather easily. If you feel safe enough to head out to theaters, the film is paying in standard, large format and Dolby screenings, where available. But if you're more of homebody for the time being, HBO Max has Mortal Kombat streaming until May 23; which means now's a good time for new subscribers to check out the six month prepaid discount currently offered.
This poll is no longer available.
Up next: Watch The 'Mortal Kombat' Cast Talk Spoilers And More
Your Daily Blend of Entertainment News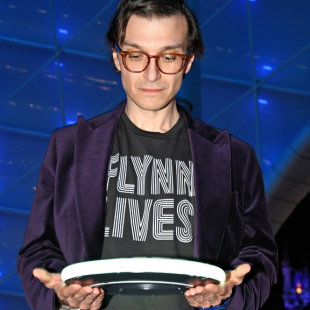 Senior Movies Contributor
CinemaBlend's James Bond (expert). Also versed in Large Scale Aggressors, time travel, and Guillermo del Toro. He fights for The User.