The Best Vin Diesel Movies And How To Watch Them
From indie filmmaker to box office juggernaut...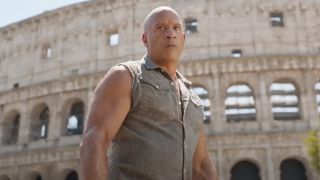 (Image credit: Universal Pictures)
Whether he's taking life "one quarter-mile at a time" in the Fast & Furious franchise, saying "I Am Groot" in some of the best Marvel movies, or giving demanding and heartfelt performances in his various other movies, you can't argue that Vin Diesel gives it his all whenever he steps in front of the camera. For more than a quarter-century, Diesel has shown up in some of the most successful and popular film franchises of all time, made brief yet memorable performances in movies directed by the likes of Steven Spielberg, and carved out a unique place for himself on the list of Hollywood leading men.
The list of best Vin Diesel movies is one that is filled with billion-dollar spectacles that must be seen to be believed, gritty, character-driven dramas, and voice-acting performances that show off his ability to emote with nothing more than a few words or expressions. Below is a list of the best Diesel has to offer and where you can watch each movie streaming or by purchasing it outright…
The Fast and Furious Movies (2001 - 2023)
The Fast & Furious movies will forever be what most people think of when the name Vin Diesel comes up, and rightfully so. These movies, while imbalanced and at times logic-defying absurd-athons, clearly work, based on the insane box office draws they have become with the past few installments, and don't look to be slowing down anytime soon. From taking to the streets of Los Angeles to driving down an exploding dam , there are no roads, buildings, or laws of gravity that can hold back Dom Toretto and his ever-growing family.
Though the franchise has added a ton of new heroes (some of whom have come back from the dead) and all kinds of furious villains, Dom Toretto never gets lost in the shuffle. If anything, he just becomes a bigger and badder part of the story.
Stream The Fast and the Furious on Netflix.
Stream The Fast and the Furious: Tokyo Drift on Netflix.
Stream Fast & Furious on Netflix.
Stream the Fast & Furious Collection (V - X) on Peacock
Buy the Fast & Furious 10-Movie Collection on Amazon.
Get the Fast & Furious 10-Movie Collection on 4K on Amazon.
The Iron Giant (1999)
Although it was anything but a success at the box office upon its release in the summer of 1999, Brad Bird's The Iron Giant has become something of a cult classic that is beloved by seas of fans in the years since coming up short initially. The story of a Cold War-era alien robot (Vin Diesel) crash-landing near a small New England town and forming an unbreakable bond with a 9-year-old boy is full of wonder, excitement, and plenty of emotions, which are expressed beautifully by Diesel's Iron Giant, who had both a strong and gentle voice. This would be seen again later on with Diesel's portrayal of Groot in the Marvel Cinematic Universe.
Stream The Iron Giant on Max.
Rent/buy The Iron Giant on Amazon.
Get it on Blu-ray on Amazon.
Saving Private Ryan (1998)
Steven Spielberg's grueling 1998 World War II drama, Saving Private Ryan, features not only one of the most realistic war stories shown on the silver screen but also some of the best performances you'll see in the genre. Tom Hanks and Matt Damon are the two names that come up the most when talking about the Saving Private Ryan cast, but there are other actors who may have forgot appeared in the movie, like Vin Diesel.
Though Vin Diesel's portrayal of Private Adrian Caparzo is brief to say the least, the young soldier's act of sacrifice by putting his life on the line to save a young French girl from a German sniper is an unforgettable moment. Though barely in the movie, Diesel makes the most of his time and gives a performance that surely didn't hurt his career moving forward.
Stream Saving Private Ryan on Prime Video.
Get it on Blu-ray on Amazon.
Strays (1997)
The 1997 drama Strays, not to be confused with the 2023 dog movie of the same name, was written, directed, produced, and featured Vin Diesel, and tells the story of a low-level drug dealer named Rick who grows tired of his way of life and does everything in his power to turn the corner and leave his life of crime in the dust. If you want to watch a movie that really gives you a peek inside the mind and soul of the one-day action star, there is nothing better than Strays (at least in terms of his films that are available streaming or for purchase).
However, it's getting harder and harder to watch Strays these days as there are limited copies available on DVD and the movie is not currently streaming on any of the major services. That being said, it's still worth seeking out.
The Guardians of the Galaxy movies (2014 - 2023)
Though he never physically shows up in any of the movies on the MCU timeline, there's no way we can leave off Vin Diesel's portrayal of Groot in the Guardians of the Galaxy trilogy, the various Avengers movies, and everywhere else the character shows up in the expansive universe.
We very rarely hear the character say anything besides different variations of "I Am Groot," but it's easy to feel the heart and soul in his voice. Yes, even when he's being super sassy in Infinity War. Regardless, it's hard to talk about Diesel's best roles without bringing this lovable creature and all the movies that feature him one way or another.
Stream Guardians of the Galaxy on Disney+.
Rent/Buy Guardians of the Galaxy on Amazon.
Get it on Blu-ray on Amazon.
The Pacifier (2005)
If you have a soft spot for movies where action stars team up with kids then The Pacifier is going to be the way to go. In this 2005 Disney action comedy, Vin Diesel plays U.S. Navy Seal Shane Wolfe as he is tasked with protecting a group of children (and a pet duck) from some bad players, which leads to some over-the-top and absurdly silly situations.
Now, this probably isn't the first movie that comes to mind whenever Vin Diesel's name comes up, but it does have a lot going for it. Sure, the comedy is a bit predictable and characters are one-dimensional, but the movie's charm and family-friendly humor more than make up for its shortcomings.
Stream The Pacifier on Disney+.
Rent/Buy The Pacifier on Amazon.
Get it on Blu-ray on Amazon.
xXx (2002)
Rob Cohen's 2002 take on the spy thriller, xXx, isn't for everyone (especially those who take life a little too seriously), but this movie is a damn good time. Vin Diesel plays Xander Cage, an extreme sports enthusiast with an underground following who is recruited by the NSA to pull off what other, more traditional spies could not: infiltrate a terrorist organization before its leader, Yorgi (Marton Csokas) can spread anarchy around the world.
With more than enough death-defying stunts that would kill anyone not named Xander Cage, xXx is a high-octane thrill ride that proves Vin Diesel can carry an action movie on his own, even if a lot of it doesn't make sense. Let's just hope we finally get to see xXx 4 one of these days.
Stream xXx on Max.
Rent/buy xXx on Amazon.
Get it on Blu-ray on Amazon.
Boiler Room (2000)
Ben Younger's take on Wall Street in the 2000 crime thriller, Boiler Room, is truly something to behold. Set in a world in which young stock brokers with more greed and ambition than morals or even brains, the film follows Seth Davis (Giovanni Ribisi), a college dropout who quickly learns that if something seems too good to be true, it most definitely is too good to be true.
Pretty much everyone gives great performances here, but Vin Diesel, with his portrayal of Chris Varick, rises to the top. Seriously, go back and watch the "closing" scene early on and tell me you don't see shades of Dominic Toretto with his charisma in one of the best stock market movies you can find.
Rent/buy Boiler Room on Amazon.
Buy Boiler Room on Blu-ray on Amazon.
Pitch Black (2000)
Before he was king of the Los Angeles street racing scene or the NSA's Sobe-fueled spy, Vin Diesel was Richard B. Riddick, a notorious criminal with surgically-enhanced eyes in David Twohy's 2000 sci-fi horror flick Pitch Black. One of Diesel's first major roles, the movie follows Riddick and other members of a space transporter crew who crash-land on an alien planet and become prey to a colony of vicious extraterrestrial monsters who want to do one thing and one thing only: kill. The movie would later get a couple of sequels that further expanded the Riddick story and a cult following, with more people watching it for the first time all the years later. There is even a fourth installment in the works with the title, Furya.
Rent/Buy Pitch Black on Amazon.
Get it on Blu-ray on Amazon.
Find Me Guilty (2006)
Directed by the late, great Sidney Lumet, the 2006 courtroom drama Find Me Guilty sees Vin Diesel take on the role of Jackie DiNorscio, who was part of the longest Mafia trial in American history after being charged with racketeering. Much like the real DiNorscio (whose court transcripts make up much of the courtroom testimony), Diesel's character is at times over-the-top and hilarious, yet committed and determined as he attempts to beat a racketeering charge. Those expecting to see a mafioso carrying out hits or getting caught up in high-speed chases will be let down, but if you want to see Diesel take command of the screen, you'll love Find me Guilty.
Stream Find Me Guilty on Freevee.
Get it on DVD on Amazon.
Knockaround Guys (2002)
The 2002 crime comedy Knockaround Guys centers on four friends with ties to the mob who are sent out west to retrieve a bag of cash, which is easier said than done. Led by Barry Pepper, Seth Green, Andrew Davoli, and Vin Diesel, Brian Koppleman and David Levien's bloody, and at times hilarious, farcical mafia movie sees the four leads take to a small Montana town where they cross paths with a powerful and ruthless sheriff. Where else are you going to see Vin Diesel share scenes with John Malkovich?
Rent/Buy Knockaround Guys on Amazon.
Get it on DVD on Amazon.
As you can see, the best Vin Diesel movies aren't all based in the Fast & Furious franchise or the Marvel Cinematic Universe, and are actually quite varied. However, that isn't to say we can't wait to see what happens with Fast & Furious 11 or any of the upcoming Marvel projects involving Groot, because we are.
Your Daily Blend of Entertainment News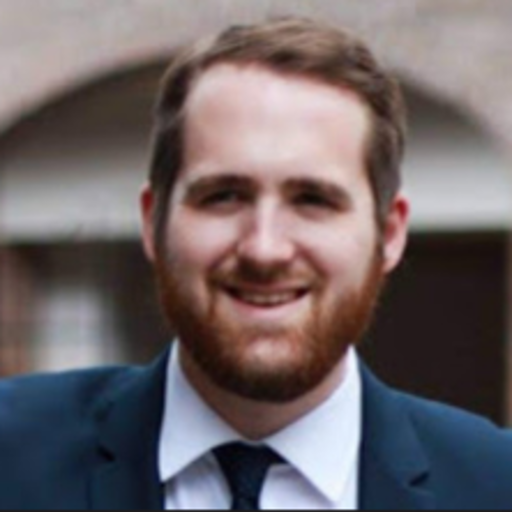 Philip grew up in Louisiana (not New Orleans) before moving to St. Louis after graduating from Louisiana State University-Shreveport. When he's not writing about movies or television, Philip can be found being chased by his three kids, telling his dogs to stop barking at the mailman, or yelling about professional wrestling to his wife. If the stars properly align, he will talk about For Love Of The Game being the best baseball movie of all time.