What The Little Miss Sunshine Cast Is Up To Now, Including Steve Carell
Every once in a while, an indie darling with a small budget, two first-time movie directors, and a talented cast comes along and catches everyone by surprise. This happens to be the case for the 2006 family road trip comedy Little Miss Sunshine, that went on to bring in more than $100 million at the box office worldwide and earned a spot on numerous best-of lists.
At the time of the film's release, Steve Carell, Toni Collette, Greg Kinnear, and Alan Arkin were already well-known actors, having appeared in countless critically acclaimed comedies and dramas over the years, but for other members of the Little Miss Sunshine cast, specifically Abigail Breslin and Paul Dano, this was their introduction to larger audiences. In the 15 years since the movie took home two Oscars and dozens of other accolades, the cast has only become more popular. Here's everything they've been up to since the release of Little Miss Sunshine.
Steve Carell (Frank Ginsburg)
Steve Carell's heartbreaking and tormented, yet hilarious, portrayal of Frank Ginsburg came at a time when the actor's career was on the rise thanks to star-making performances in The 40-Year-Old Virgin, Anchorman, and a little show by the name of The Office, which debuted just a few months before Little Miss Sunshine premiered at Sundance in January 2006.
Since playing the suicidal and unemployed Proust scholar, Steve Carell has gone on to give multiple outstanding performances in animated comedies like the Despicable Me franchise (with Minions: The Rise of Gru on the way), and outstanding dramas like Foxcatcher, The Big Short, and Vice. Over on the TV side of the spectrum, Carell has followed up his success on the The Office with leading roles on Space Force and The Morning Show.
Greg Kinnear (Richard Hoover)
By the time he took on the role of family patriarch and struggling self-help writer Richard Hoover in Little Miss Sunshine, Greg Kinnear was already an established star, having appeared in everything from Sydney Pollack's Sabrina remake to As Good as it Gets and even Mystery Men.
In the years following his outstanding performance, Kinnear has gone on to portray John F. Kennedy on the controversial limited series The Kennedys, as well as other notable television programs like House of Cards and The Stand. Not bad for the guy who helped make Talk Soup must-watch television upon its 1991 debut on E!. Kinnear was also slated to take over the role of Atticus Finch in Aaron Sorkin's Broadway production of To Kill a Mockingbird before New York's theater district was shutdown due to COVID-19 in March 2020.
Toni Collette (Sheryl Hoover)
Toni Collettte's career in show business got started long before she took on the role of Sheryl Hoover, the overworked mother that keeps the family together, in Little Miss Sunshine. Whether it be in romantic comedies like 1995's Emma or About a Boy or horror films like The Sixth Sense, Collette had built up a nice track record for herself by the time 2006 came around. But, that was really just the beginning.
In the years following the Academy Award-winning comedy, Toni Collette has gone on to appear in everything from modern horror classics like Hereditary and Krampus, to big-budget action flicks like xXx: Return of Xander Cage. More recently, Collette has stolen scenes in films like Knives Out and I'm Thinking of Ending Things as well as the truly inspirational Dream Horse.
Paul Dano (Dwayne Hoover)
Paul Dano had a few roles — most notably The Emperor's Club and The Girl Next Door — by the time he was cast as Dwayne Hoover in Little Miss Sunshine, but his portrayal of a tormented youth on a speaking strike helped introduce the talented actor to a much larger audience. In the years following, Dano gave out-of-this-world performances on in movies like Being Flynn, 12 Years A Slave, Prisoners, and There Will Be Blood.
In 2022, Paul Dano plays the Riddler in Matt Reeves' The Batman, giving fans of the DC Comics character a less cartoonish version of one of the Dark Knight's most notorious enemies. Dano will also appear in the Adam Sandler-led sci-fi drama Spaceman at some point in the near future.
Abigail Breslin (Olive Hooper)
Abigail Breslin's career was just getting started when she joined the Little Miss Sunshine cast as Oliver Hooper, the young girl whose dream of being in the Little Miss Sunshine pageant led her family to make the unforgettable journey to California. Following her breakout role, Breslin went on to play supporting roles in No Reservations and Definitely, Maybe before landing one of the lead roles in the 2009 zombie comedy Zombieland, which was then followed by two more undead movies: Maggie and Zombieland: Double Tap.
The horror genre has become one Abigail Breslin has returned to time and time again throughout her career, with movies like Final Girl and Freak Show, as well as the horror-comedy series Scream Queens from 2015 to 2016.
Alan Arkin (Edwin Hoover)
While other members of the Little Miss Sunshine cast were relatively unknown or not known by mainstream audiences upon its release, that is far from the case for Alan Arkin. In a movie that won Arkin an Oscar, the Hollywood legend took on the role of Edwin Hoover, Olive's grandfather and coach whose death by heroin overdose led to some of the movie's most shocking yet hilarious moments.
In the years following the release of Little Miss Sunshine, Alan Arkin has gone on to give great performances in movies like Argo, Going in Style, and the Netflix original series The Kominsky Method, though he departed prior to the show's third and final season. Arkin will next voice a character in 2022's Minions: The Rise of Gru.
Bryan Cranston (Stan Grossman)
Looking back on Little Miss Sunshine, some might find it strange that Bryan Cranston, one of the biggest actors of the modern era, would have such a small role in the 2006 comedy, but you have to remember that this is before Breaking Bad took the world by storm. Cranston appears as Stan Grossman, Richard Hoover's prospective business partner who finally tells the struggling life coach he is a failure and should pursue something else.
Prior to landing the small yet pivotal role, Bryan Cranston was mostly known from his time on Seinfeld and Malcolm in the Middle or small roles in the Saving Private Ryan cast. In two years, however, Cranston would be on his way to becoming a three-time Emmy winner, a Golden Globe recipient, and one of the most recognizable faces in Hollywood.
Beth Grant (Pageant Official Jenkins)
Standing between Olive Hoover and her dreams of competing in the beauty pageant in Little Miss Sunshine is an official played by Beth Grant. The character actress, who had appeared in everything from Rain Man to Donnie Darko before appearing in the 2006 comedy, has gone on to show up in dozens upon dozens of movies and TV shows over the years including King of the Hill, The X-Files, The Office, and Grey's Anatomy. She most recently appeared in the b-movie heaven that was Willy's Wonderland.
Wallace Langham (Kirby)
Kirby, the sympathetic hired hand who makes sure Olive makes it into the pageant in Little Miss Sunshine was played by Wallace Langham, whose career includes everything from small roles in Weird Science to the controversial Netflix documentary Operation Varsity Blues: The College Admissions Scandal. Langham also played David Hodges on the original CSI: Crime Scene Investigation, a role he will reprise on CSI: Vegas in fall 2021.
Matt Winston (Pageant MC)
Matt Winson, who briefly appears as the MC at the beauty pageant in Little Miss Sunshine, has quite the history in show business. Not only has he appeared in movies like A.I. Artificial Intelligence and Zodiac, as well as shows like Scrubs, Six Feet Under, and Friends, but he is also the son of the late special effects icon Stan Winston, and even worked with his dad as a puppeteer during the production of Jurassic Park.
Dean Norris (State Trooper McCleary)
Dean Norris has made a career out of playing members of various law enforcement agencies over the years, with his most recognizable being that of DEA Agent and Walter White's brother-in-law, Hank Schrader, on Breaking Bad. But, just before that, Norris played State Trooper McCleary, the offical who's more preoccupied by porn magazines than Edwin Hoover's dead body in the back of the family van, in Little Miss Sunshine.
Mary Lynn Rajskub (Pageant Assistant Pam)
Mary Lynn Rajskub portrays Pam, the pageant assistant who can't get enough of Olive's routine, in Little Miss Sunshine. Over the years, Rajskub has appeared in comedies like Sweet Home Alabama and Julie & Julia as well as numerous TV shows like Mr. Show, The Larry Sanders Show, and, most notably, 24. Rajskub most recently appeared in the Amazon sci-fi action thriller The Tomorrow War.
As you can see, the Little Miss Sunshine cast (from the leads down to the smallest of roles) are a busy bunch and it looks like it will be that way for quite some time. To find out when you will see them next, check out CinemaBlend's list of all the 2021 movie premiere dates.
Your Daily Blend of Entertainment News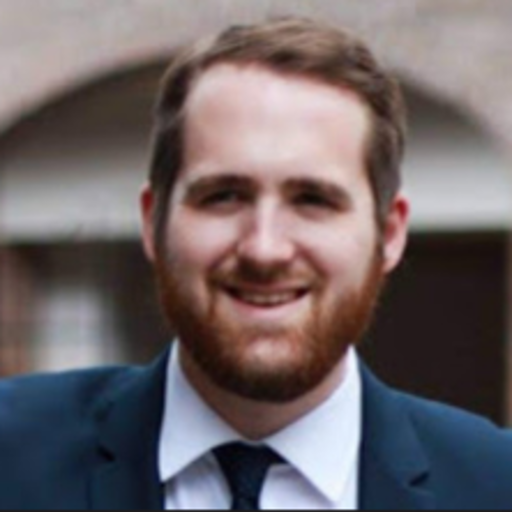 Philip grew up in Louisiana (not New Orleans) before moving to St. Louis after graduating from Louisiana State University-Shreveport. When he's not writing about movies or television, Philip can be found being chased by his three kids, telling his dogs to stop barking at the mailman, or yelling about professional wrestling to his wife. If the stars properly align, he will talk about For Love Of The Game being the best baseball movie of all time.