5 Marvel Characters Bryan Cranston Would Be Perfect To Play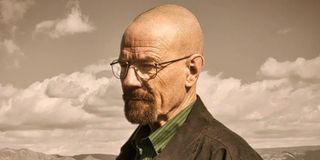 If you look at all of the best villains from your favorite superhero movies (from the MCU's Loki to the DC movies' various incarnations of The Joker), you could make a different argument for why each one stands out among the rest, but the one common element that links them all is the performer. One actor whom you could say is a true master at playing an antagonist is Bryan Cranston - who, over the course of 62 Breaking Bad episodes, convinced millions to root for a person as despicable as ruthless drug lord Walter White. The career-defining performance has me convinced that the Marvel movies should save a spot for the four-time Emmy winner to play their next big bad, and the man himself has expressed interest in such a role, even personally name dropping the first character on our list.
Mister Sinister
Back in 2015, when Batman v Superman: Dawn of Justice was still in development, fans speculated that Warner Bros. might have tapped Bryan Cranston to play the Man of Steel's arch enemy, Lex Luthor, before the announcement of Jesse Eisenberg's casting put that rumor to bed. However, while speaking at the New York Comic Con's SuperMansion panel that same year, the actor revealed there was a certain Marvel villain he was interested in playing.
Born Nathaniel Essex in 19th-Century London, Mister Sinister is an Alpha-Level mutant with abilities that range from shape-shifting to telepathic manipulation, making him an especially challenging adversary to the X-Men. The potential for this extremely powerful (and even more evil) being to join the Marvel Cinematic Universe is better than ever with Marvel Studios' X-Men movies reboot in the works. All Bryan Cranston needs is to perfect the British accent he developed for his character in Disney+'s The One and Only Ivan and his nightmare could come true.
Doctor Druid
If Bryan Cranston were to ever change his mind about being the bad guy in a Marvel movie, there is another great and more heroic character he could put that British accent to good use for. London-based Harvard psychology graduate Anthony Ludgate would legally change his name to Anthony Druid after discovering his ancestral connection to the Occult and, eventually, switched his expertise to sorcery.
Aside from the opportunity to use his British accent, the real reason I believe Bryan Cranston would be a great fit for Doctor Druid is that he uses his powers to hunt and defeat otherworldly beasts as part of a team known as the Monster Hunters. In 2014's Godzilla, hunting monsters was, essentially the goal that his ill-fated character, Joe Brody, never really got to achieve in the MonsterVerse, but he could in the MCU. Plus, Doctor Druid and Doctor Strange starred in a 2020 crossover comic, and if we should ever see Cranston collaborate with Benedict Cumberbatch, this would be a perfect way to do it.
Green Goblin
Despite all the reasons why Bryan Cranston would make a fantastic Doctor Druid, I am still holding out hope for him to play a Marvel villain, especially with the incredible potential he could bring one of the comics' most celebrated antagonists. For years, people have been hoping to see Tom Holland's Peter Parker take on the Green Goblin - arguably, his arch enemy - in future Spider-Man movies and, if the rumors about Christopher McDonald's Secret Invasion role prove false, Bryan Cranston would be my Number One choice. Why?
Green Goblin is the alter ego of wealthy industrialist (and father of Peter Parker's friend, Harry) Norman Osborn, whose key characteristic is a split personality that causes him to switch from a more mild mannered disposition to one of a sadistic psychopath in an instant. While it took Walter White a little longer to make the switch from meek family man to deadly criminal on Breaking Bad, clearly Bryan Cranston knows how to play both types. Even Willem Dafoe would gladly accept if his John Carter co-star dethroned him.
Galactus
One performance by Bryan Cranston that I found to be underrated was in the Power Rangers reboot from 2017. He plays Zordon, the disembodied, extraterrestrial mentor to the team of young, earthly warriors in a portrayal from an otherwise poorly received film that I would argue he nailed by his voice alone. If only the actor could be given a second chance to channel his smooth, imposing baritone into another larger than life character.
Look no further than Galactus, who stands above most beings in the Marvel Multiverse in terms of size, power, and appetite (planets happen to be one of his favorite snacks). Rumor has it that the former astronaut transformed into a cosmic god could follow in Thanos' footsteps as the next "big bad" and could be introduced in the upcoming Fantastic Four reboot (hopefully to correct his unnecessary depiction as a living cloud from Fantastic Four: Rise of the Silver Surfer in 2007). Just listen to Bryan Cranston's voice, and it coming from Galactus and I think you would be hard-pressed to find a better fit.
Stan Lee
However, there is one person who has even more power over the Marvel Universe… or, at least, he did. On November 12, 2018, millions mourned the death of legendary writer and editor Stan Lee at 95, leaving behind a legacy that still lasts through the enduring characters he helped create and hilarious superhero movie cameos that became a long-honored tradition. Another great addition to his legacy could be a film that tells his own story, and I think I have the perfect casting choice.
In 2016, EntertainMe Weakly's Tumblr shared a poster of Bryan Cranston's thriller The Infiltrator edited to look like a Stan Lee biopic starring the actor in the title role. The resemblance was striking, convincing fans everywhere that Cranston should be the one to fill the icon's shoes in a tribute film - which Cranston himself showed interest in following Lee's death. If there is one Marvel character we could call the best, it might be Lee after all, and what an honor it would be for Cranston to bring him back to life on the big screen.
What do you think? Should Bryan Cranston skip the MCU altogether and go for a biopic about the man behind the characters, or do you still want to see him in an adaptation, but as someone else?
This poll is no longer available.
Jason has been writing since he was able to pick up a washable marker, with which he wrote his debut illustrated children's story, later transitioning to a short-lived comic book series and (very) amateur filmmaking before finally settling on pursuing a career in writing about movies in lieu of making them. Look for his name in just about any article related to Batman.
Your Daily Blend of Entertainment News
Thank you for signing up to CinemaBlend. You will receive a verification email shortly.
There was a problem. Please refresh the page and try again.