Apparently Clown Porn Is A Thing And It's Getting Way More Popular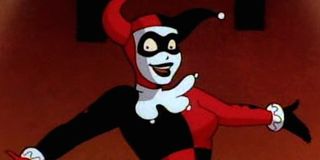 I suppose something positive has come out of all these recent clown sightings; it looks like a lot more people are figuring out what they like and searching for various types of clown porn. That's right: clown porn.
You might think, with coulrophobia (that's the technical term for a fear of clowns) being brought out all over the place as people take it upon themselves to dress as clowns and scare the crap out of regular people on the streets, that people would do anything they could to keep clowns out of the most intimate areas of their lives, but some people are having the exact opposite reaction. Those people are, instead, all over the clown thing, and, apparently, getting all hot and bothered over it.
The good people at PornHub have posted some recent findings from Thrillist that note that general searches for clown related things on the site have risen by about 213% over the past few weeks, while all these recent clown sightings have been taking place, with women 33% more likely to look for clown porn than men. The site notes that, as can be expected, whenever a certain topic becomes newsworthy they experience more searches for things related to whatever that topic is, and since clown porn has been around for a while (I don't know this from personal experience, but that's what the experts at PornHub are telling me) that means that more people are looking for it now. In the past 30 days the site has seen over 100,000 clown related searches. That's a lot of red bubble noses and big floppy feet.
In case you're wondering, and, really, I know you must be at this point, PornHub has also gathered information regarding the most popular specific clown porn searches on the site. The top three, clown porn, clown girl and clown gangbang, well, they just make total sense and you can bet that a lot of folks are having a lot of fun after searching for those things. The bottom three search terms (out of a list of 16) are birthday clown, clown fart and clown feet, and, I must admit, even though I have a long-standing fear of clowns I am intrigued by these from a purely entertainment standpoint. I will never understand how any of those last three things and sex go together, but, if you now feel like you must address some intimate tingling and search for these terms all I can say is, you're welcome.
The site has also made note of the most popular words that people search for along with the word clown. Those include circus, Joker's favorite sidekick Harley Quinn, McDonald's spokesclown Ronald McDonald, zombie, sex circus, Halloween and (why not) fart. To all of you looking for these or any other clown search terms, I say congratulations. You have found what makes you happy and we are all glad of that.
Bachelor Nation, Gilmore Girl; will Vulcan nerve pinch pretty much anyone if prompted with cheese...Yes, even Jamie Fraser.
Your Daily Blend of Entertainment News
Thank you for signing up to CinemaBlend. You will receive a verification email shortly.
There was a problem. Please refresh the page and try again.