What Ashton Kutcher Has Learned From His Wife Mila Kunis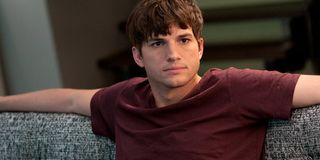 Ashton Kutcher has taken tremendous strides toward improving the world through humanitarianism, and recently he earned an honor for his efforts. The 39-year-old actor devoted much of his acceptance speech to his family, and he showed his humility by admitting it is not easy to have a strong character at all times. Kutcher indicated that his wife, actress Mila Kunis, helps him check his character on a daily basis. In fact, Kutcher said his movie-star wife had called out his character that very morning when he did something kind with a subconscious expectation attached to it. Check out what he said here:
The amusing anecdote should sound familiar to a lot of parents. It comes from the acceptance speech Ashton Kutcher delivered to accept the Robert D. Ray Pillar of Character Award at Drake University in West Des Moines, Iowa. The award honored Kutcher for exhibiting good character as a role model, something Kutcher certainly has proven himself to be by using his money and platform to support efforts in education, entrepreneurship, and humanitarianism over the years. He co-founded a fund to help Iowans in need. Plus, he collaborated on the development of an international anti-human trafficking organization, and he contributed to the creation of software that fights human trafficking and the sexual exploitation of kids.
The road to the Character Award was not a straight line for Ashton Kutcher. In the acceptance speech, Kutcher mentioned some of his missteps along the way--nearly receiving a felony burglary charge at age 18 for allegedly sneaking into his high school, then getting pulled over while tripping on mushrooms, and then having tabloids call him an adulterer after his split from actress Demi Moore. But all of those moments are behind him. Today, Kutcher is happily married to Mila Kunis and learning more about himself as a husband and father.
Ashton Kutcher and Mila Kunis met as castmates on That '70s Show, on which they played an on-again-off-again couple early on in the series. Kutcher and Kunis both had highly publicized relationships with other people after their show ended. Ashton Kutcher married and divorced actress Demi Moore, while Mila Kunis dated actor Macaulay Culkin for about ten years. In 2012, Kutcher and Kunis began dating, and they married in 2015. Now the duo has one daughter, Wyatt, and one son, Dimitri.
The fact that Ashton Kutcher brought up that moment during his acceptance speech goes to show how far he has come in his life. We adore how Kutcher and Mila Kunis have grown up together, both figuratively and literally, and we hope to see more wonderful moments like this in their future.
Your Daily Blend of Entertainment News
Your Daily Blend of Entertainment News
Thank you for signing up to CinemaBlend. You will receive a verification email shortly.
There was a problem. Please refresh the page and try again.