Jim Parsons Shared Some Fun Details About His Wedding To Todd Spiewak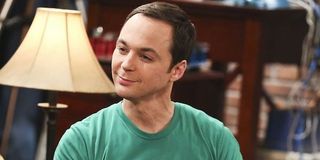 Emmy Award-winning actor Jim Parsons and his partner of fourteen years, graphic designer Todd Spiewak, married on May 13 at the prestigious Rainbow Room in New York City. Now Parsons has opened up about the delightful events. Evidently, the private ceremony took much coordination, and the reception afterward ran late into the night. According to the 44-year-old television star, who plays the nerdy yet endearing Sheldon Cooper on The Big Bang Theory, there were a lot of moving parts to arrange before the wedding, but as the big day approached, Parsons became more excited. In the end, everyone had such an excellent time the party continued for hours. Parsons said,
Jim Parsons may have had a difficult time bouncing back after the party, but staying up late surely was worth it. Parsons attended an event to promote Young Sheldon, the spinoff based on his beloved television character, and there he shared the wedding details with Extra to add to what we already knew about the events. For instance, actress Mayim Bialik was one of the celebrity guests. Bialik, who plays the love interest of Parsons' character on The Big Bang Theory, explained wedding guests remained focused throughout the ceremony. She also said Parsons and Todd Spiewak wed beneath a gorgeous chuppah, which is a canopy for traditional Jewish weddings. Then thanks to social media posts by Parsons, we also knew he and Spiewak wore matching black Tom Ford tuxedos during the ceremony and later tossed on a change of jackets for the reception; Parsons wore a crimson jacket while Spiewak wore an eggshell white one.
Recently, the paparazzi caught the newlywed husbands on their honeymoon in Italy. Jim Parsons and Todd Spiewak were seen enjoying an al fresco lunch before boarding a luxury yacht. The spouses looked dashing in nautical outfits perfect for a Mediterranean cruise. Parsons wore an off-white sweater, pink shorts, and leather loafers, and he capped it off with an attractive Panama hat, while Spiewak sported a navy-blue polo with white stripes and brown slacks. Wow, those guys have a great sense of style. Their wedding and honeymoon fashion tastes both sound impeccable. Moreover, reports indicate Parsons and Spiewak were all smiles during their vacation and enjoyed snapping selfies to treasure the moment.
Parsons was somewhat quiet about his relationship in the past. But in recent months, Parsons has seemed happy to talk about his relationship. Earlier this year, he even took to the Internet to share loving words for his partner on their dating anniversary. After fourteen years together, the guys deserve all the happiness in the world, so it is wonderful to hear Jim Parsons and Todd Spiewak are having such a good time since marrying.
Your Daily Blend of Entertainment News
Thank you for signing up to CinemaBlend. You will receive a verification email shortly.
There was a problem. Please refresh the page and try again.