Read The Touching Tributes From Celebrities About Tom Petty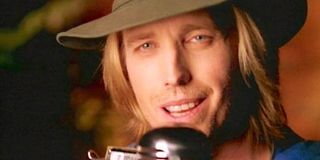 Legendary musician Tom Petty passed away after being rushed to UCLA Santa Monica Hospital in critical condition on October 2. The 66-year-old rocker was a solo artist as well as the frontman of Tom Petty and the Heartbreakers. His catalog of timeless songs includes hits like "American Girl," "Mary Jane's Last Dance," "Don't Come Around Here No More," "Free Fallin'," "I Won't Back Down," and "You Don't Know How It Feels." The news hit hard for many of Petty's family members, friends, and fans. Now many people in the entertainment industry, some of whom worked with or were close to Petty personally and others who were fans, are paying tribute to the rock rebel with statements to the press and messages of support on social media.
For example, Bob Dylan, who performed with Tom Petty as part of The Traveling Wilburys, said in a statement:
Many other friends in Hollywood have hopped on social media to express their sorrow over the news. For example, Paul Stanley of Kiss tweeted,
Then film director and former music critic Cameron Crowe was among the people who chose to share words of gratitude rather than grief. Crowe wrote,
Similarly, Ryan Adams shared words of appreciation for Tom Petty's musical legacy. Adams tweeted the beautiful words,
Like Ryan Adams, many other musicians hopped on social media to share their heartbreak, and some mentioned Tom Petty's influence on their music. For example, John Mayer tweeted,
Likewise, Bon Jovi wrote about the impact Tom Petty had on his life and career. Of course, the news of Tom Petty's death arrived on the day of the Las Vegas mass shooting tragedy, Bon Jovi combined his message with prayers for everyone there:
Shania Twain also shared a throwback photo of herself with Tom Petty and Stevie Nicks earlier this year. She added words of sadness, tweeting,
Countless other heartbroken people reached out with words of sadness. From Sheryl Crow to Meat Loaf to Stephen King, many famous names expressed their grief over the news of Tom Petty's passing. It is heartening to see so many people paying tribute to Petty and his works, and it is evident his legacy touched lives of people everywhere.
Your Daily Blend of Entertainment News